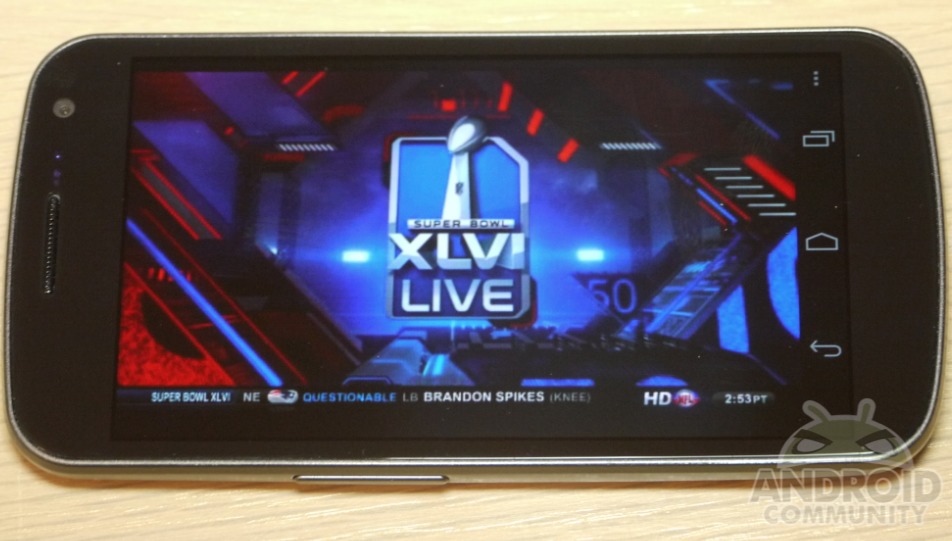 The future is now here. Welcome to 2012 where we can enjoy the Super Bowl live right from our Android smartphone. Yes we've been able to watch sports, UFC, and other things on Android thanks to Adobe Flash and other means for some time now, but Verizon will be live streaming the entire Super Bowl right to our devices.
Thanks to Verizon and their NFL Mobile app, All users will be able to watch the game in full right from their favorite Android devices — Awesome! We've mentioned this before but figured a reminder was due with the big game being in two days and all. All 4G LTE customers get NFL Mobile's Premium Red Zone service that usually costs a few bucks a month for free, but for the Super Bowl everyone with the app will be able to enjoy the game.
It will be the first time that the Super Bowl will be officially streamed to mobile devices, a miracle of licensing negotiation as much as a technical achievement. The BIG game will also be streamed from many other sources and sites including NBC's Sunday Night Football Extra web service, but that requires a subscription. I'm sure there are many other ways you'll all be watching the big game and we'd love to hear them. For everyone that isn't on Verizon and doesn't have NFL Mobile — sorry about that. I wish it was for all Android devices too.
We'd love to hear your plans for the Super Bowl, and how you'll be watching it. Sound off in the comment section below and don't forget to get the NFL Mobile app from the Market Link below.