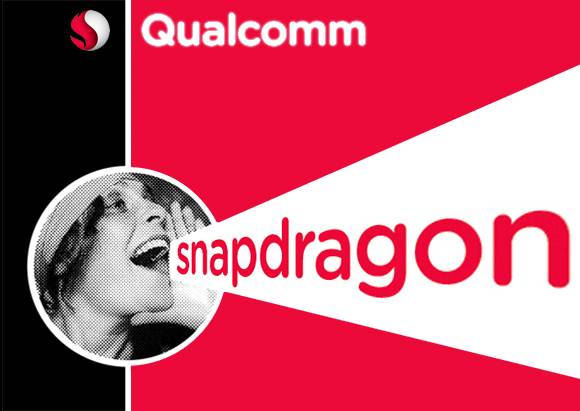 When Qualcomm announced their new Snapdragon 600 and 800 series processors earlier this year for mobile devices they left a few fancy features and details out of the picture. Today however the folks from Qualcomm are back in the news and are sharing information on multiple neat new features we'll be seeing in upcoming Snapdragon-powered device. One being their voice activation. Read on for more details.
Earlier today we reported on their new Quick Charge 2.0 that makes smartphones with their processor charge over 75% faster than the competition, and now we've learned about their "always-on" voice actions. It's called Snapdragon Voice Activation and will let users interact and wake up their device all by voice.
Essentially you'll be able to wake up your smartphone and turn on the screen all via voice actions. No longer will you have to reach for the phone and fumble around for the power button. Simply say the dedicated voice command (they use "Hello Snapdragon") and the devices always-listening state will recognize that and wake up. Different manufacturers can change that to their own liking. For example "wake up HTC One" could be used by HTC.
Both of the features mentioned above will be coming later in 2013 with the Qualcomm Snapdragon 800 series processor, and we can't wait to try it out. They claim this is a secure, private, and low-power state (our phones won't be listening to us) lets not get the conspiracy theories going. Instead it will bring truly hands-free smartphone controls to our devices later this year.
Qualcomm has also confirmed "over 55 Snapdragon 800-powered devices" are already in development. So we can expect to see these awesome features in top performance smartphones soon. Who's excited.
[via Qualcomm Blog]