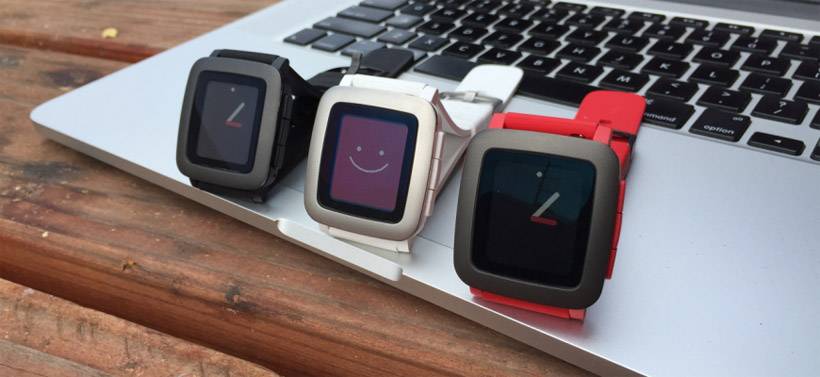 Last week we mentioned that the shipping process for the Pebble Time smartwatch would be kicking off on May 27. With that day come and gone, the shipping process is well underway and Pebble says that the watches are now at distribution centers. Tracking labels and numbers will be ramping up quickly.
According to Pebble, all backers of the project on Kickstarter should have tracking numbers by mid-June. The first ten thousand watches will ship this week. The new Pebble Time has some cool new apps to go along with its color screen. The new apps include Voice notes, stocks, weather, and additional international languages are now supported.
The supported languages include Chinese, French, German, and Spanish. Pebble also notes that iOS users will be getting the ability to perform voice replies to Gmail notifications in a future update. Another big announcement that Pebble has made about the Time is when those who didn't back the project on Kickstarter will be able to get their hands on the new smartwatch.
Pre-orders will kick off on Monday June 22. You can sign up on the pebble website to be reminded when pre-orders start. There is no indication of exactly when the June pre-order devices will actually ship to buyers.
SOURCE: Pebble