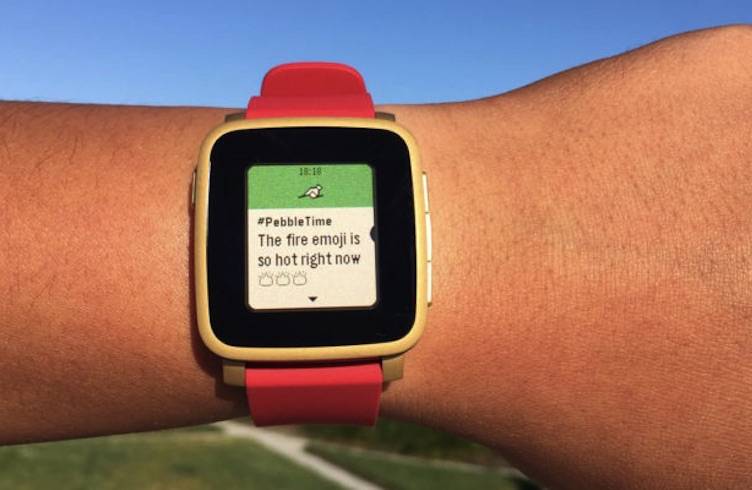 Pebble is one busy startup. It may not be the top smartwatch maker today but the company will definitely be in our geeky hearts forever for being a pioneer in the wearable game. It has introduced the Pebble Core, Pebble 2 , Pebble Time 2, and the Pebble Time Round. So far, so good. The brand has captured a specific market so there's no stopping in releasing updates for the software and apps to offer a better Pebble experience all the time.
The Pebble v3.13 Software has been updated. It includes several changes on the Fire Emoji, New Weather app, and Health features. Pebble Health is made more accurate while the arrival of an official Weather app makes things easier. To receive the improvements, make sure you update the Android/iPhone app to version 3.13. Prompts are usually sent automatically but you can always check manually the settings.
The improved Pebble Health delivers  better step and sleep algorithms and more reliable accuracy. The mobile graphs provided also offers 24-hour time, clear messaging, and information on last time updated.  As for the new Pebble Weather app, you can be informed of the temperature, conditions, forecast, and the highs and lows for the day. The Fire emoji is also now in the Pebble emoji library so that means more fun in messaging and communication.
If you own any of the Pebble device, note that you can get the firmware 3.13 for the necessary bug fixes. If you don't have one yet,  get a new Pebble device in time for Father's Day. Even if you no longer have a dad, you can get an item to maybe give to a friend who is a dad or just get it for yourself.
SOURCE: Pebble