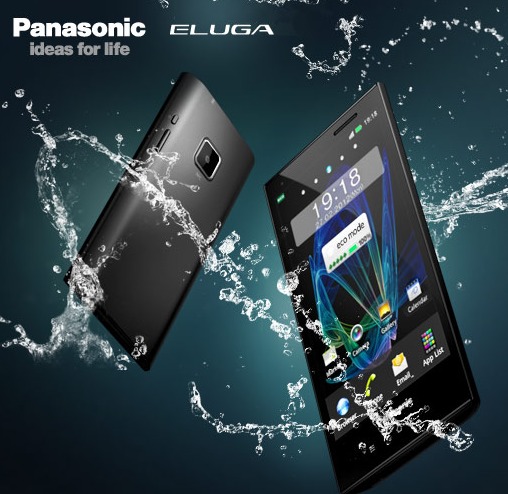 Panasonic's most exciting mobile product in years is the ELUGA (and its big brother the ELUGA Power) spotted at Mobile World Congress, by the sheer novelty that it'll actually be available outside of Panasonic's home country of Japan. It'll stop off there first, though: NTT DoCoMo has announced that it'll make the phone available on March 29th as the NEXT series P-04D. (See, it's not just US carriers that give phones new names for no reason.) After that, it'll head for Europe in April, where the ELUGA Power is already stocked for pre-order. If you're a European who's miffed at the prospect of getting the phone later, take comfort in the fact that your phone won't be colored purple like NTT DoCoMo's.
The ELUGA isn't just a pretty face – its waterproof, dustproof body can be completely submerged for a short time without taking any damage. The 4.3-inch OLED screen uses a qHD resolution  to display Gingerbread, with a 1Ghz dual-core TI OMAP processor running underneath it. Panasonic promises an upgrade to Android 4.0 eventually. The phone is an undeniable beauty, with a curved minimalist design and a 7.8mm profile. Shutterbugs will be happy to note that it takes 8 megapixel stills and 1080p video.
There's no mention of the ELUGA or ELUGA Power making it to North America, and for the time being that's likely to stay true. Panasonic has zero presence in the American smartphone market, which thanks to Apple's home turf, is even more hotly contested than Europe. While it's possible that a carrier will be impressed and pick up the hardware for a local release (T-Mobile would be the most likely candidate) it might still be a year or two before Panasonic focuses its efforts here.
[via SlashGear]