Auxens is a French company that makes OXI ROM, a CM/Lineage based ROM that is like most custom ROMs in that sense, but for one thing – it has designs of making your Android device into as desktop as well. OXI ROM will give you a desktop "experience" – multi-windows and all that – when you connect it to an external display via casting or cable.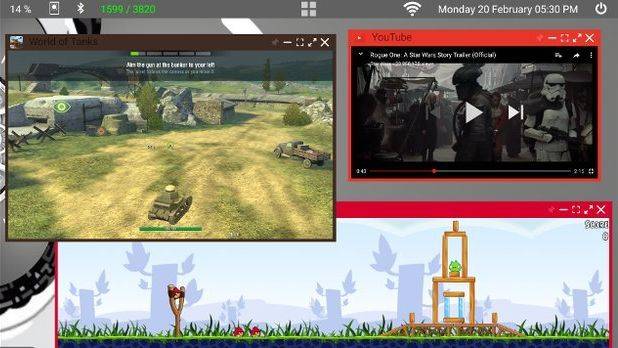 Ok, first things first, Auxens is not the first company to think of this idea, and OXI ROM is not the first device software that does this. We already have Microsoft's Conitnuum, the Samsung Dex system that will come with the Galaxy S8, the Maru OS project, and there's Jide making Remix OS into a true blue Android fork for desktop with Remix Singularity. So Auxens has its work cut out for them to stand out in this mix.
OXI ROM will have normal mobile processes, with all apps running in full-screen windows. When cast to an external display, the phone stays in full-screen mode on your mobile device so you can keep using your phone with normal functions. The cast screen is a desktop-like environment where you can use windowed apps and use a keyboard and mouse for more productivity.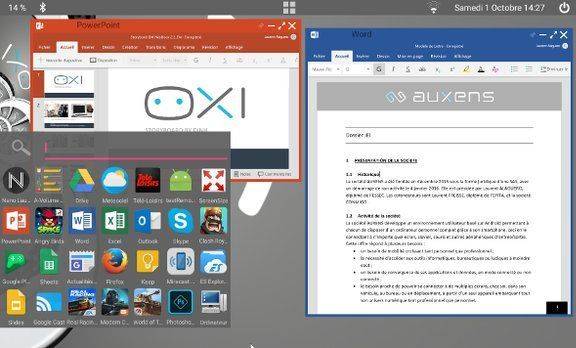 OXI ROM is still in the development stage, and as such, it currently only supports a single instance of any app, and you cannot resize windows of some apps properly. That said, the ROM will work best on 1080p displays, so at least it will look good graphically. We hope to hear more about OXI ROM, but if you want to try it, check out the official XDA thread here. It currently has Alpha releases for the OnePlus 3, Google Nexus 5X, Samsung Galaxy S4 LTE Advance, and Samsung Galaxy Tab S2.
VIA: Liliputing