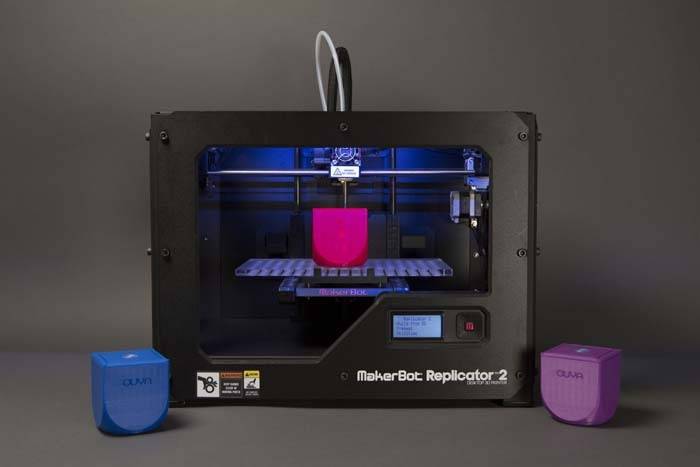 If you were one of the many backers of the OUYA game system, or are still planning to make a purchase once the console comes available in retail outlets — you may be interested in this latest partnership. The folks at OUYA have partnered with MakerBot and are offering plans that will allow users to have their own 3D console case printed.
This is coming by way of the "OUYA MakerBot 3D Printing Development Kit" which is currently available from the Thingiverse.com website. This kit will include a 3D template and specs that can be used to print a console of your own design. Basically, that is to say you will be able to print out an OUYA console case with custom patterns and colors.
These plans have been optimized for the MakerBot Replicator 2 Desktop 3D Printer which means the console will be printed with rugged PLA materials. There will also be an option available for those with a bit more experience in 3D printing. This means printing using ABS on the MakerBot Replicator 2X Experimental 3D Printer.
Aside from the printing of cases, the OUYA console is just about ready to begin shipping. Remember, the shipping date was previously announced as March 28 — as in tomorrow. Those initial shipments will be for those who backed the project on Kickstarter. Shipments for those who pre-ordered on the OUYA website will follow and the retail availability is still set for June.
[via SlashGear]