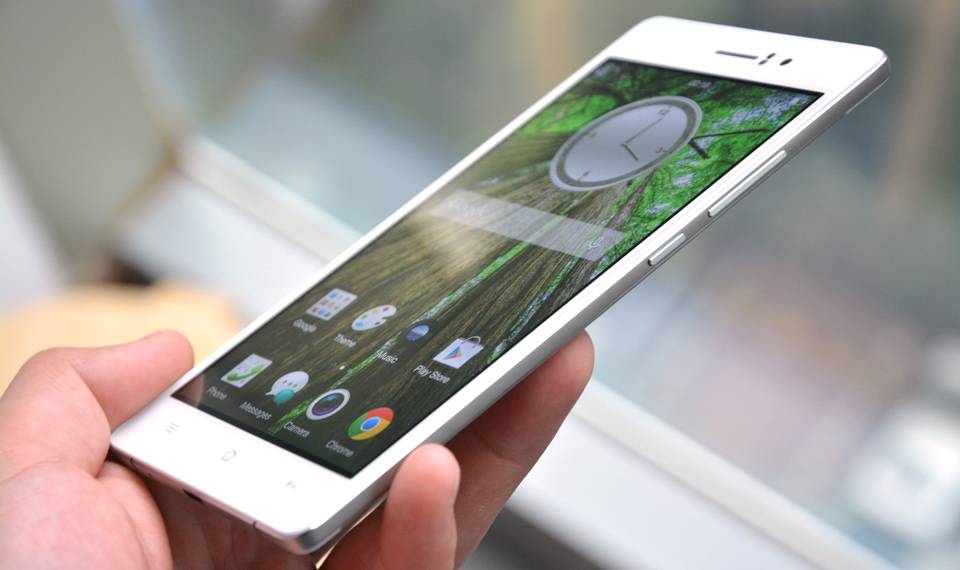 Those of you in the UK who are intrigued by the new OPPO R5 smartphone can now get a little hyped-up, like, right now. Amazon UK has finally made the ultra-thin handset, along with the OPPO VOOC Flash Charge Power Bank, available for pre-orders to the public, with deliveries set to begin February 20 of this year. Just with the ultra-slim form factor, you can tell a lot of people will be thinking about getting this phone.
Thin as a cracker, but fully-loaded like a sub sandwich, the R5 is the Chinese smartphone maker's flagship and answer to its rivals' 2015 offerings. Boasting of a 1.5GHz 64-bit Snapdragon 615 octa-core processor underneath its 4.85mm shell, the R5 has all the power it needs to run probably everything you throw at it. The thickness (or lack of it) is quite deceiving as the R5 has a 5.2-inch Super AMOLED display capable of full HD resolution (1920×1080) at a density of 423 pixels per inch. And if you've seen that product video (see below), you're mighty assured this smartphone is no Bendgate with its full-metal unibody design and hand-polished steel micro-arc frame.
Intuitive usage of the OPPO R5 is also assured with its ColorOS based on Android KitKat 4.4.4. Taking photos promises to be an exciting experience, with its 13-megapixel Sony Exmor IMX214 rear camera and a 5MP front cam for selfies. Despite the fully-loaded nature of this smartphone, though, it does seem to come up short on several departments, like having only 16GB of internal memory, and the lack of a 3.5mm audio jack for earphones (which may be a deal breaker for some) — audio for this baby will be solely through Bluetooth speakers or headsets.
Of course, running the OPPO R5 needs some serious juice, which is where the VOOC Flash Charge Power Bank comes in handy. With a 6,000mAh capacity, this hot rod power bank can charge your R5 to 75 percent capacity in 30 minutes. Amazon UK offers the R5 at a very friendly pre-order rate of £296.99 (USD$450.00) and the VOOC Flash Charge Power Bank at £35.00 (USD$53.00) so if you would like to take advantage, it would be best to head over to the pre-order pages below.
SOURCE: Amazon UK (OPPO R5), (VOOC Charger)