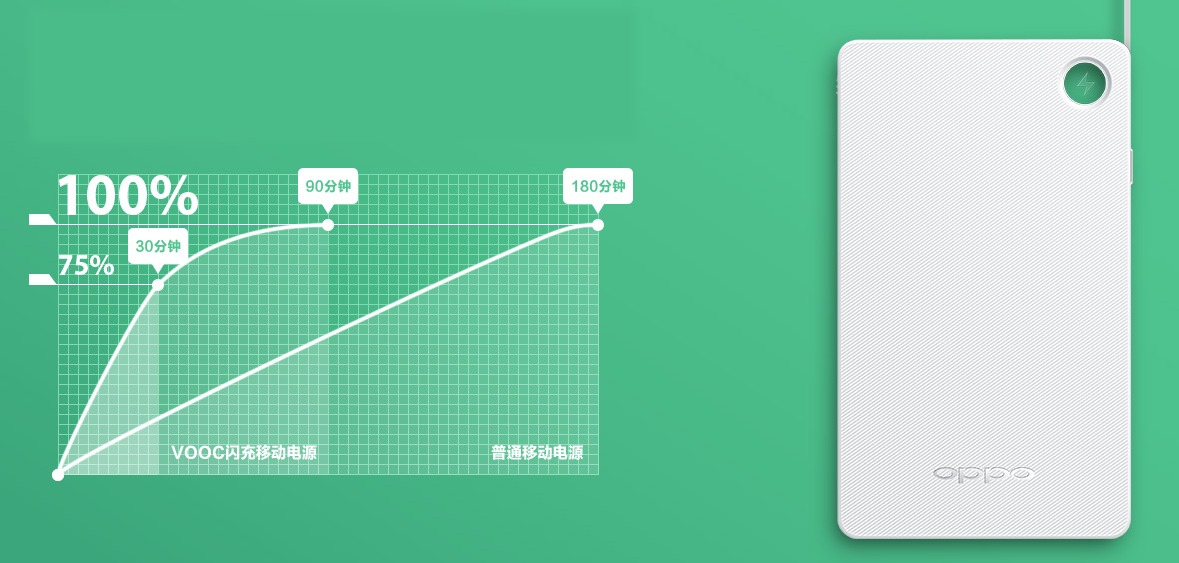 There are some in the smartphone and electronics device industry that are of the opinion that it is not the processor that is the defining spec of the gadget – but rather the battery. And with a lot of manufacturers failing to balance out great specs with higher capacity batteries – the latest being the Samsung Galaxy Alpha – accessories like OPPO's rapid charging VOOC powerbank and car charger become obvious necessities.
OPPO's rapid charging VOOC battery technology claims that it can charge gadgets and batteries almost two times faster than regular chargers. More than that, it claims that it can get your battery to 75% charge in 30 minutes, where other chargers usually plod on to full charge in the average time of 2 hours. This means that you can get the most out of your device and keep uptime/usage at definitely higher levels than with charging normally.
The VOOC powerbank is tested with the OPPO Find 7 with great results. The powerbank's capacity is 6000mAh, almost three times the average capacity of most smartphones around. The powerbank has an output of 5V/3.5A. This is obviously higher than most. The problem remains with the uncertainty of other phone units and brands being able to accept these levels of charging. But if your device can, this powerbank is certainly a steal at around USD$50.00.
We are assuming that the same charging technology is used with the VOOC car charger, available with OPPO for around USD$32.00. The charging accessories are all rated for OPPO devices. But if these can be safely used with other devices out there, then by all means, get it. Check out the source links.
SOURCE: OPPO Powerbank, Car Charger