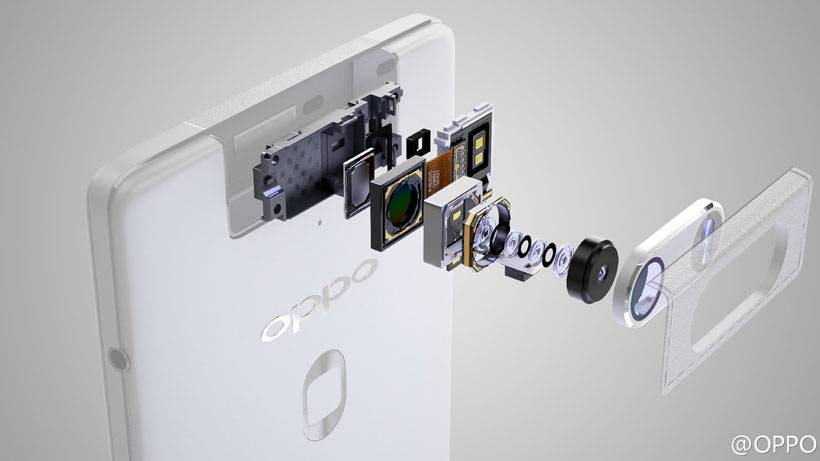 Oppo is in tease mode again for the new N3 smartphone that will be launching soon. The unveil is set for October 29, so it won't be long before we have all the details on the device. For now, Oppo has been teasing us with images here and there of the smartphone, and particularly of the camera.
Last week Oppo offered hardware details on the camera confirming that the rotating camera has a 1/2.3-inch sensor and auto rotation. The camera is also pegged to have 16MP resolution. We already know the N3 has a rotating camera that allows that camera to be used on the front and back sides of the N3.
Oppo has unveiled a new teaser shot is an exploded view of the camera. If we hadn't seen the images of the camera with its rotating capability, the new teaser shot makes it look like a fixed rear camera. You can also see the fingerprint reader below the camera like in the G3.
There are lots of parts inside that camera for sure; it's easy to forget how complex smartphone cameras are until you see an image with all the components separated like this one. We are about a week from the official unveiling when all of the details will be laid out.