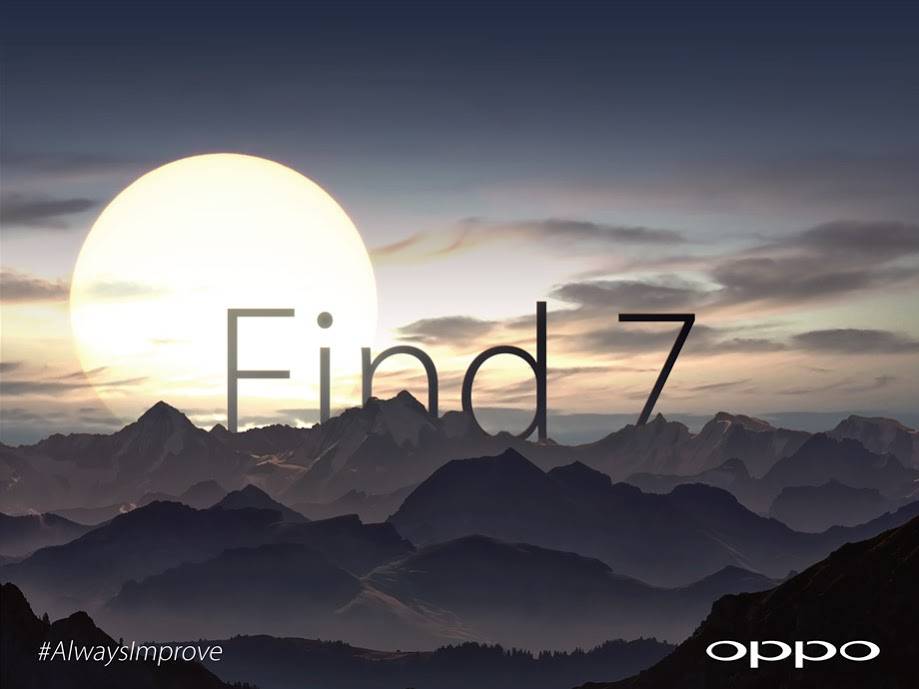 While OPPO originally confirmed the Find 7 name during the summer months, we saw a bit more talk kick off yesterday. OPPO didn't offer much in the way of specifics. In fact, they offered little aside from a mention of the name along with a bit of teasing about how the Find 5 was "just the beginning" and the new campaign dubbed Always Improve.
Given the lack of specifics from OPPO, we have been looking towards the rumors and leaks for details of the handset. The current set of rumors had been suggesting the Find 7 would feature a 5.7-inch display, Snapdragon 805 processor, 3GB of RAM, 5 megapixel front-facing camera and 13 megapixel rear-facing camera. The key here, these are rumor and as we have learned in the past — that sometimes means details will change.
We have yet to get a confirmation from OPPO on all of these details, however Carl Pei, International Markets Manager, has recently offered a bit on the display. He hasn't offered any specifics, but he has said the rumored size is not true. Pei shared the details on his Google+ page with this short, yet to the point statement;
"Rest assured guys, the Find 7 will not have a 5.7″ or 7″ display."
Obviously there is still plenty more we need to learn about the OPPO Find 7. For now though, we are going to pay close attention to OPPO and hope they offer a bit more in terms of official details sooner rather than later. With that, we now look towards the statement from yesterday which basically just talked about how they have been considering the user feedback.
We have received extensive feedback over the past year and have listened closely. The #Find5  was just the beginning… #Find7   #AlwaysImprove
VIA: GSM Arena