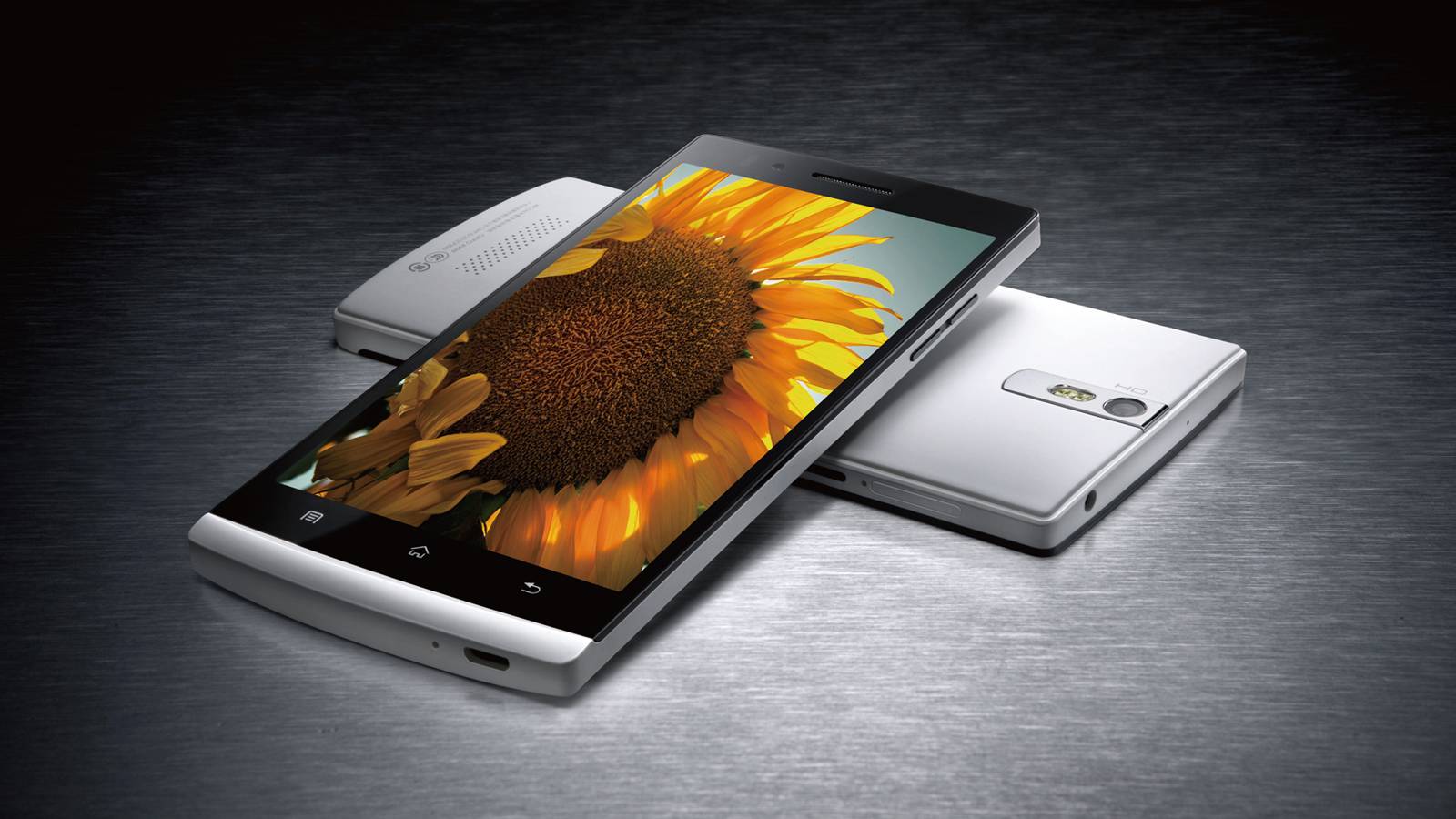 We had previously seen the Find 3 from smartphone maker OPPO, however as of today they have announced their latest — the Find 5. And as the name would imply, the Find 5 is sporting a 5-inch display. Perhaps more to the point here, the OPPO Find 5 has a 5-inch 1080p display with a pixel density of 441 PPI. As for something to compare, think the recently released HTC Droid DNA.
Some other points that the Find 5 shares with the Droid DNA is the amount of internal storage, 16GB, along with the lack of a microSD card slot. Simply put, the OPPO Find 5 is limited to 16GB of storage. Other goodies include a quad-core Qualcomm Snapdragon S4 Pro APQ8064 processor, 2GB of RAM, a 2,500 mAh battery and Android 4.1 Jelly Bean.
The Find 5 is lacking any LTE connectivity, however there is HSPA+ which should make the lack of LTE a bit easier to deal with. The handset also has some of the expected features such as dual-band Wi-Fi 802.11 a/b/g/n, Wi-Fi Direct, GPS, NFC and Bluetooth.
It also looks like some special attention went into the imaging. On the front there is a 1.9 megapixel camera and the back side is sporting a 13 megapixel camera that OPPO is touting as being the "most advanced." According to details provided, the rear-facing camera has a 1/3.06-type 13-megapixel camera sensor with an f/2.2 aperture, 4-layer coating and blue glass filters.
The Find 5 is also said to be the first smartphone with hardware supported HDR for both stills and video. A few other perks dealing with the camera include the ability to take 100 photos at a rate of 5 per second on Burst mode and video recording at 120 frames-per-second.
Finally, OPPO has stated that the Find 5 will be launching in early-2013 in "selected markets." Further details show this to include the US where the handset is expected to arrive priced at $499.
[via SlashGear]