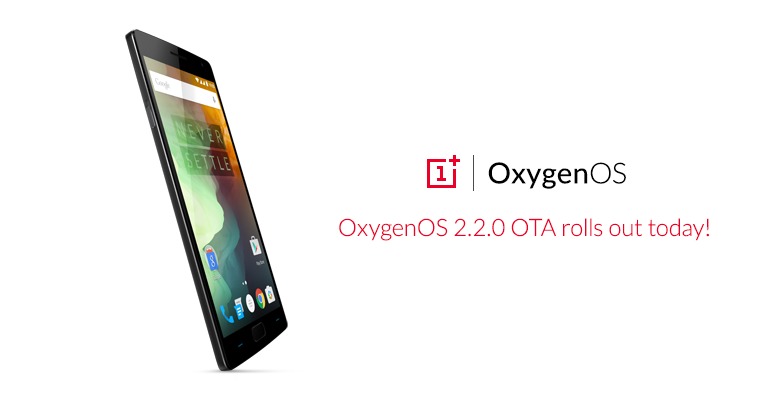 It's been a pretty eventful year for OnePlus as they launched several new devices, celebrated their second anniversary and had a few marketing gimmicks in there as well. Oh, and did we mention that OnePlus 2 is now invite free forever? So if you ever manage to get your hands on their new flagship, you have one more bonus. OxygenOS 2.2.0 has started its incremental rollout, bringing a few minor but important changes to your smartphone' platform.
The updated OS has managed to fix some of the problems from the previous build, including the dual SIM preference selection issues, bugs on the Google Camera photo-sphere and panorama options, as well as other general bug fixes and optimizations. More importantly, there are also security patches here, although they did not specify for which, but as long as it helps keep your phone more secure, then that's okay.
It also now has added NTFS and exFAT support for the OnePlus 2's OTG USB functionality. You can also now adjust the screen temperature from your quick settings, to quickly avoid overheating of the device. And if you don't want to see the search bar on your launcher, you can hide it easily now through the launcher settings. Of course since it's Christmas, there must be some holiday stuff in the update, and that is by giving you several holiday-themed wallpapers that you can use.
The rollout of the OxygenOS 2.2.0 will be gradual, so don't be impatient. And remember, you no longer have to wait for an invite if you want to buy the OnePlus 2, so if you're interested in the device, just go to the OnePlus online store and shell out $389 for the 64GB model. The 16GB is out of stock as of now.
SOURCE: OnePlus