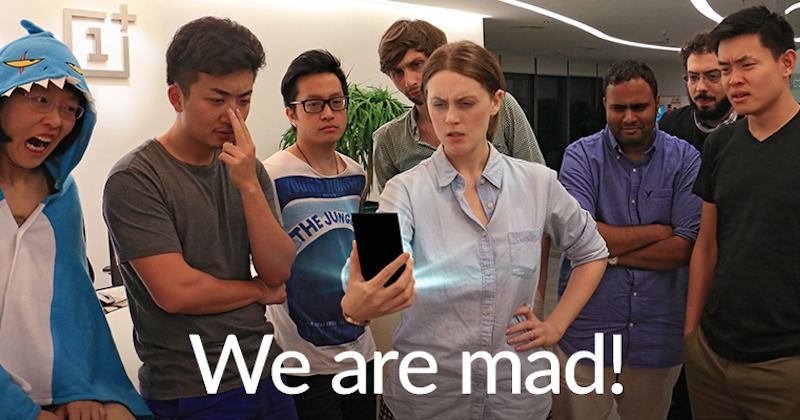 I'm not sure how to react here but I think saying they are mad about the rumors and speculations is not a good idea. It's not April Fool's but saying your true feelings to fans and potential customers probably won't do the brand any good. You see, the OnePlus team recently posted a quick note on its website about its feelings on rumors going around.
OnePlus has announced that they will be using an improved version of the Qualcomm Snapdragon 810 as the CPU of the next-gen OnePlus. It was supposed to be good news for OnePlus fans but rumors began to surface that the yet-to-be-unveiled smartphone will have overheating problems and that it might be very expensive compared to the first model. OnePlus quickly answered that those are mere rumors and went on to defend the upcoming OnePlus 2.
According to OnePlus, the 810 is more powerful than the 801 which was previously used on the first-gen OnePlus One. The processor is more expensive, about 60% higher, but Qualcomm isn't giving them any discount. Because of this, we can expect the OnePlus 2 will definitely cost more than the $322 price of the first model.
OnePlus believes that the 1.8 GHz Qualcomm Snapdragon 810 is way better and that it's perfect for the OnePlus 2. It still is more stable because of the eight cores and it can keep the temperature of the phone cool. OnePlus is still living by the "Never Settle" motto so the company really won't settle for any substandard processor in any of its future products.
It may be just a reminder and an honest explanation but I really feel that OnePlus isn't happy with the early criticisms. The company even reiterated that it's confident in the OnePlus line because each and every component has been carefully chosen. Okay then, let's see how this OnePlus 2 will perform among the current flagship phones.
SOURCE: OnePlus