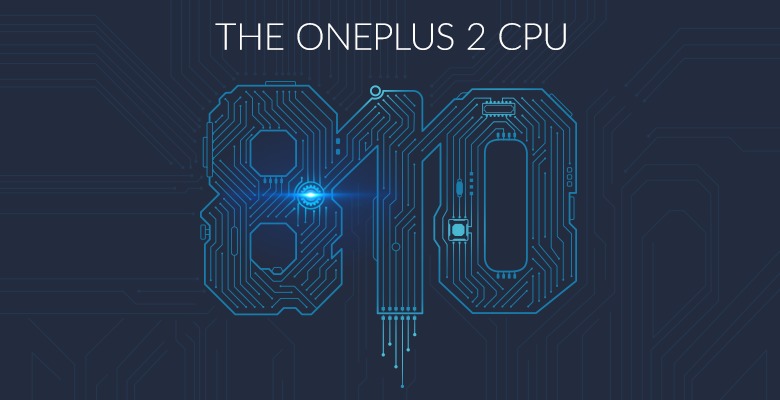 OnePlus has decided to reveal what internal specs they put on their upcoming flagship – the OnePlus 2 – "piece by piece". Today, OnePlus starts with the confirmation that it is indeed a Qualcomm Snapdragon 810 that will power the new flagship smartphone, the same one that has been plagued with rumors of overheating. OnePlus also assures us that it has dealt with that recurring issue.
OnePlus, in a forum post, has confirmed that the company has indeed decided that the Snapdragon 810 will be the chipset of choice for the OnePlus 2. But not just any 810 chipset, they say. OnePlus claims they have worked with Qualcomm engineers to put out a "version 2.1" of the chipset that hopefully minimizes the heat output of the processor. Qualcomm has gone out of its way to say there are no issues at all. OnePlus says there might have been, but that's all in the past.
OnePlus, with the confirmation of the Snapdragon 810, can also now confirm that the OnePlus 2 should be able to support streaming 4K Ultra HD video. That excites fans like us, you know, because that would mean OnePlus should use a screen that will do justice to 4K video. The OnePlus One already featured a Full HD 1080p display. Dare we expect a 2K screen on the OnePlus 2?
Lastly, OnePlus claims that it is excited about how the Snapdragon 810 is able to bring out the best in OxygenOS – the operating system of choice for the new OnePlus 2. We've seen how Oxygen has worked with the OnePlus One, and we were mildly pleased with the results. The pedigree of the Paranoid Android team behind that OS just shows. Let's hope it translates to better things for the OnePlus 2.
SOURCE: OnePlus