Even if Project Treble is one of the most exciting things to happen to Android development in a long time, there are things that can't really be helped. Treble support is available for devices that come with Android Oreo out of the box. For the OnePlus 5 and OnePlus 5T – which were only updated to Oreo recently – Project Treble is not going to happen officially, as confirmed by OnePlus. Good thing that there are people out there who make things happen unofficially.
Previously, OnePlus have already announced that they wouldn't be able to get Treble support for their smartphone line-up because their existing devices lacked the dedicated vendor partition that Treble needed. However, developers have discovered that there's actually an unused 1.5GB partition on the OnePlus 5 and OnePlus 5T called "last_parti". Some devs have jumped on it and turned into a makeshift vendor partition (by renaming it).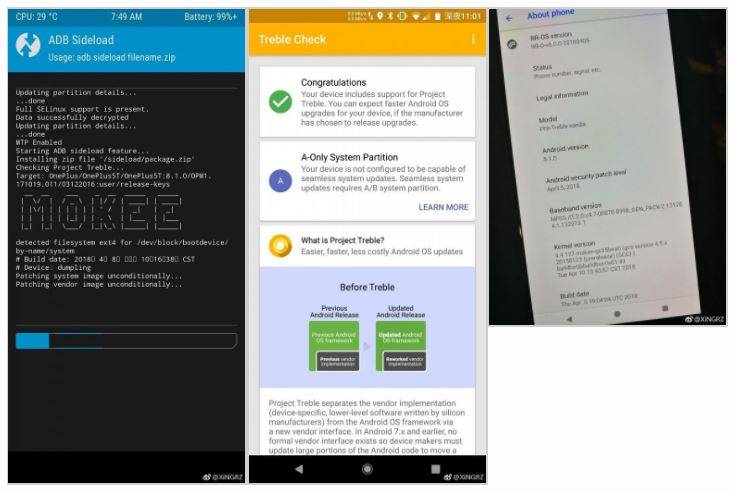 XDA developer "XiNGRZ" works with the Mokee ROM team, and he has brought Treble support to the OnePlus 5 and 5T, albeit unofficially. To prove this, he has actually been able to boot a Resurrection Remix GSI (Generic System Image) which is based on AOSP. So if you flash the latest nightly build of Mokee ROM for the OnePlus 5 or the OnePlus 5T, your device gains Treble unofficially.
After you've done that, you can then choose to flash any GSI currently available, including phhusson's pure AOSP, LineageOS 15.1, or Resurrection Remix ROMs. Check out the source link below for the download links.
SOURCE: XDA