OnePlus has finally posted an invitation to the special launch event of the OnePlus 3. Earlier, we said it will be on June 14 according to a live chat agent. We weren't sure about that but we were certain that it's arriving soon especially after the reports of a price cut and the phone's being cleared by TENAA–indicating a public launch. We now know that the new flagship smartphone will be announced this June 15 at 10:00AM.
There is only a small difference between June 14 and June 15. The agent may only be telling the truth because June 15 in China will still be June 14 in the United States. The teaser just shows a red, glowing '3'. It's as if OnePlus wants to tell us the OnePlus 3 will on fire–meaning, it will be one great product.
So far, here are the specs we've learned from earlier leaks and rumors: 5.5-inch FullHD display, 1080p resolution, Snapdragon 820 processor, 4GB RAM, 64GB of onboard storage, 16MP rear camera, 8MP front-facing cam, and a 3000mAh battery. Out of the box, phone will run the latest Android 6.0.1 Marshmallow. Shipping will begin on the 16th.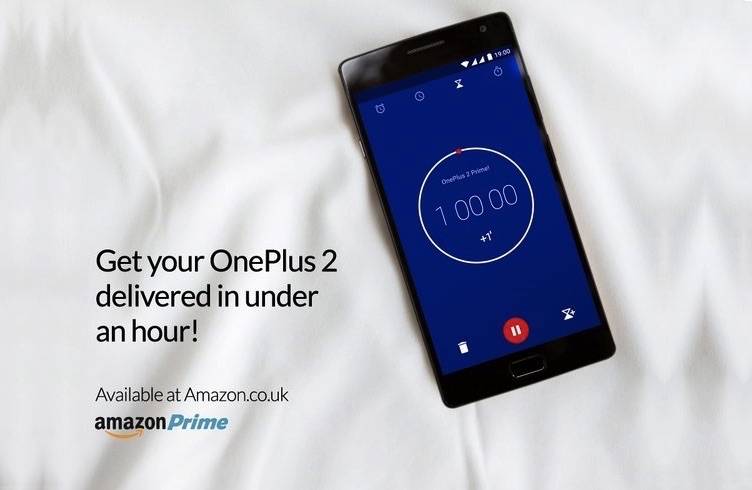 Before the OnePlus 3's arrival, the company also opened The Lab for the Peer Review Program. And finally, OnePlus just started selling smartphone on Amazon UK which includes a one hour delivery under Amazon Prime. Obviously, there's no OnePlus 3 yet but at least the OnePlus 2 and OnePlus X are more accessible now.
Availability also follows in the United States specifically for the 64GB variant of the OnePlus 2 in Sandstone Black.
VIA: Android Central, Weibo
SOURCE: OnePlus