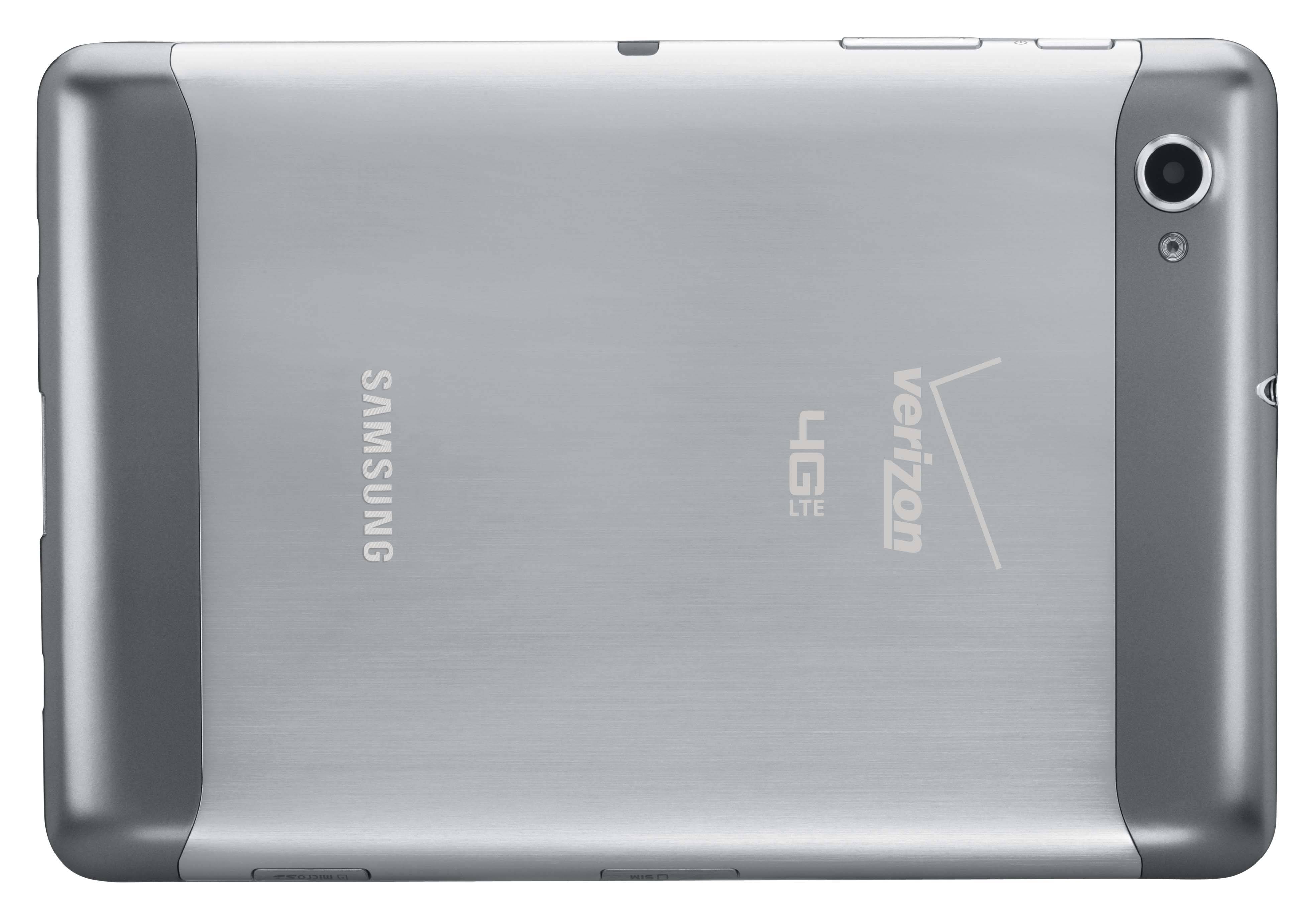 We heard a quick rumor about it yesterday, but now we can lay it to rest: Verizon is getting the Samsung Galaxy Tab 7.7 on Thursday, March 1st. It's the first version of Samsung's Super AMOLED tablet to go on sale in the United States, and as a consolation prize for waiting nearly six months after it was announced, it's packing 4G LTE to boot. Naturally it runs Honeycomb (no word on a timeframe for an Ice Cream Sandwich) and Verizon gets the smaller 16GB version. The tablet starts a $499.99 on a two-year contract, or a whopping $699.99 without.
If you need a refresher: the Galaxy Tab 7.7 packs a 7.7-inch (natch) Super AMOLED display, the largest that Samsung's made to date. At 1280×800, it's significantly more dense than the original Galaxy Tab, the Galaxy Tab 7.0 Plus and the new Galaxy Tab 2, all of which use a 1024×600 LCD screen. The rest of the hardware's no slouch, with a 1.4Ghz dual-core Exynos processor, 1GB or RAM, 16GB of storage space (with a MicroSD card slot to boot) and a pair of cameras: 3.2 megapixels and 720p recording on the back, 2 megapixels on the front. The whole package is just 7.8 millimeters thin.
Honeycomb comes standard with Samsung's love-it-or-hate-it TouchWiz interface, plus a few extra software goodies like QuickOffice Pro HD. You can bet there'll be a bevvy of Verizon pack-in apps, as well. The $499.99 asking price is pretty high when compared to other 7-inch tablets in WiFi only – Samsung and Verizon are hoping that top-of-the-line specs (faster than any current Samsung tablet, in any case) will help drive sales of the more portable Galaxy Tab 7.7.
[device id=1445]