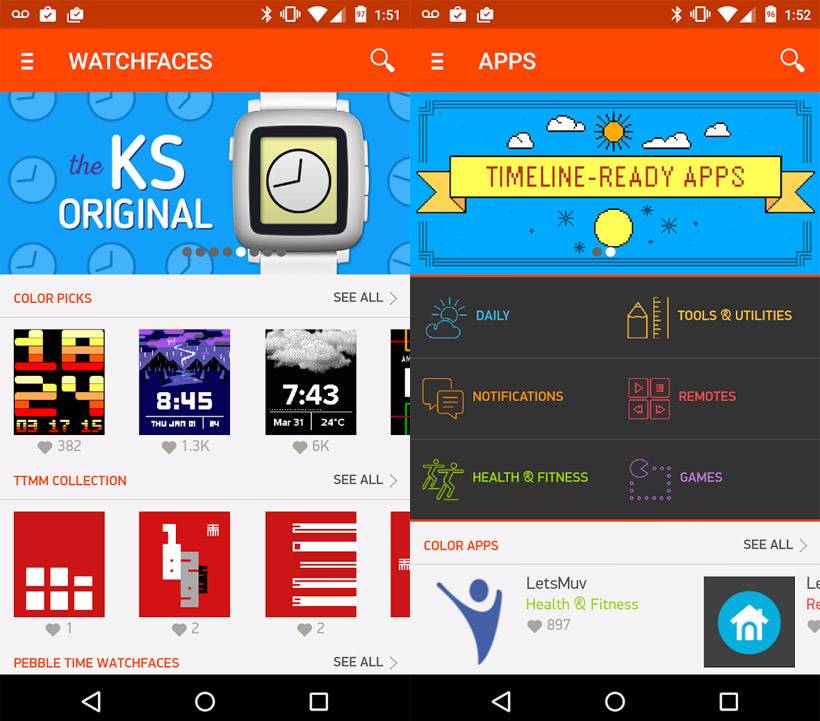 Yesterday we mentioned that the Pebble Time smartwatch was now at distribution centers. If you backed the Pebble Time via Kickstarter, you should have your tracking number by the middle of June according to Pebble. With the watch now shipping to many of the early backers of the project, the official app for Android users has landed.
The app for Pebble Time and Pebble Time Steel is now on Google Play. This app works only with one of those two smartwatches. Owners of other Pebble watches will continue using their current app. The app brings all the management features for setting up the Time and Time Steel watches.
If you have, an existing Pebble account you can use it with this app. Via the app users will be able to check out all the apps and watch faces available for the Pebble Time device. Apps are sorted into categories including notifications, daily, fitness, games, remotes, and tools and utilities.
The app also manages OTA updates for the watch itself. Watch apps built using the SDK 3.0 and legacy Pebble apps made with SDK 2.0 are supported. The app is 12MB in size and requires Android 4.0 or higher to operate.
SOURCE: Google Play