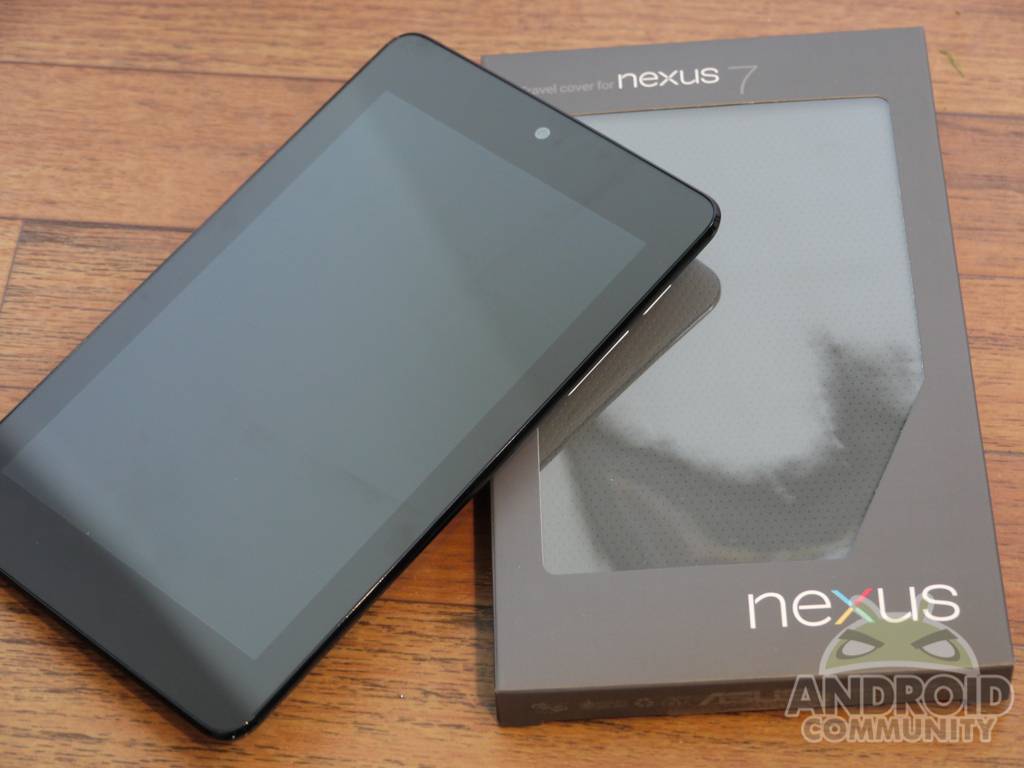 Google's Nexus 7 tablet went up for pre-order minutes after it was announced back in June at Google IO, and along with it was a case that sold out immediately. When it went back up for sale last week we quickly jumped at the opportunity to snag one. Today we have the brand new official Google Nexus 7 case for you to check out in a quick unboxing video.
As expected, the case is pretty standard and nothing special. For $19.99 I was hoping for a bit more but it's basically as advertised online. It's a standard TPU case (yup no terrible silicon here) so it will stay sturdy, clean, and probably last you forever. It comes with the exact same texture, feel, and look of the Nexus 7 — which I'm a big fan of for some reason. It doesn't need much explanation so here's the video:
Nexus 7 case unboxing and hands-on
https://www.youtube.com/watch?v=vk5SS_sfFPI
That should tell you all you need to know. It fits extremely snug, it's easy to install, it covers everything that is important and will protect it too. At the same time they've left holes for the microphones so you can still use Google Now voice search. And all the ports for charging, speaker grill, and headphones have dedicated cutouts.
It is extremely well made, just like the Nexus 7 itself and feels like a durable case. TPU cases have been a favorite of mine for a few years so I'm going to like this case. My only complaint as shown in the video would be the screen cover flap. It doesn't secure or latch on in any way. Meaning if you tip it upside down it easily falls open. It protects the screen enough, but I'd hate for it to accidentally open and get a scratch on my screen. For those wondering — no it does not have a magnet to wake up the device.
The official Nexus 7 case is very minimalistic, but should work great for those interested. It will run you $19.99 from the Google Play Store.