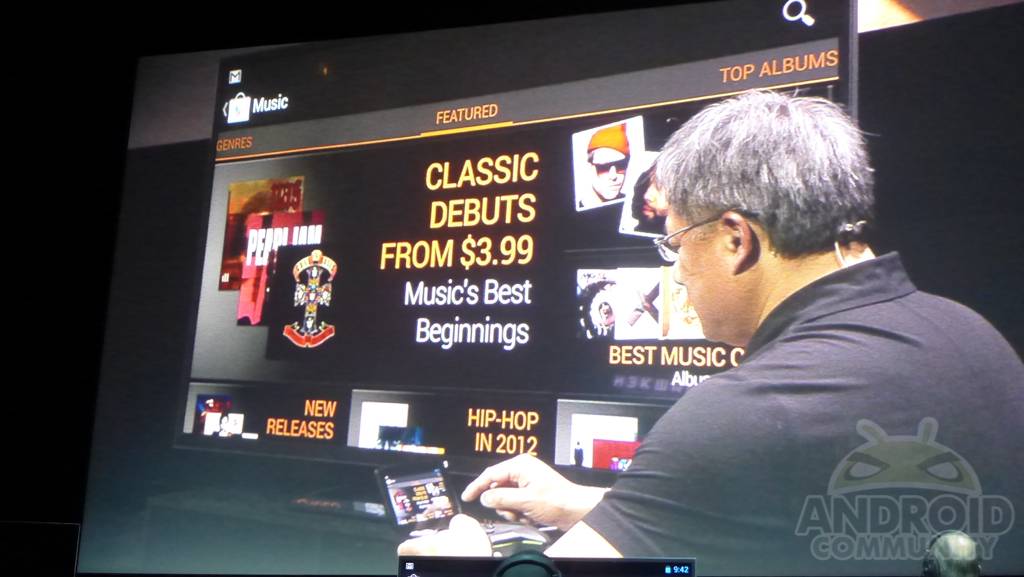 While NVIDIA GRID was big and the Tegra 4 was even bigger, NVIDIA has just surprised us all with the announcement of NVIDIA Shield. What is NVIDIA Shield you ask? It's a new Android console from the company, and it will be one of the first devices to showcase the power of the all new Tegra 4.
That by itself is pretty exciting, but there's plenty more to get excited about. The image above may not look like anything special – truthfully the Shield looks an awful lot like a MOGA controller with a smartphone attached – but there's more than enough here to get the mobile gaming enthusiast salivating. For starters, you know how you're always craving a vanilla Android experience? You'll find exactly that in the NVIDIA Shield.
You're also getting a console-grade controller, complete with face buttons, bumpers, analog sticks, and a d-pad. The face buttons in the middle of the console feature familiar Android system buttons, including back and home. The Shield is also outfitted with a dedicated Jawbone and speakers right on the controller. Finally, we've got a 5-inch, 1080p display attached to the controller (along with mini HDMI, USB, microSD, and a headphone jack), so you know gaming is going to be pretty awesome on it.
Not only does this run on Android, but it's also connected to the cloud, making it a prime candidate for NVIDIA GRID, the new streaming service we just told you about. It's certainly been an exciting night for NVIDIA fans, and you can bet we'll be putting the NVIDIA Shield through its paces just as soon as we can. Keep it tuned here to Android Community for much more from CES 2013!
[via SlashGear]