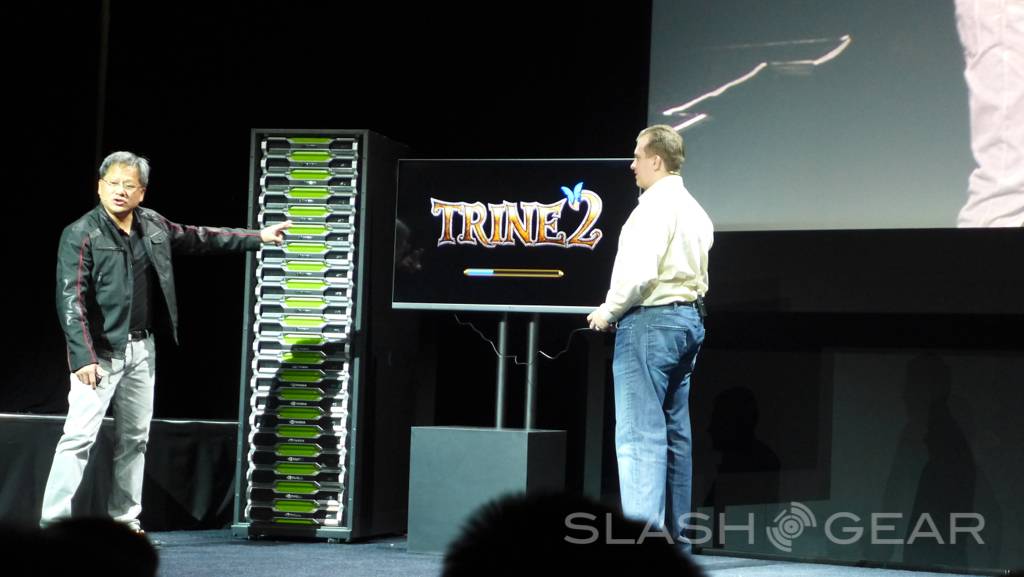 NVIDIA's biggest announcement of the night is arguably the reveal of the Tegra 4, but the announcement of NVIDIA GRID is definitely giving the Tegra 4 a run for its money. NVIDIA GRID marks the company's entrance into the cloud gaming market, and though we often associate PCs with cloud gaming services, this is also a big announcement for those playing on tablets and smartphones.
Of course, plenty of companies have failed or otherwise seem to have plateaued where NVIDIA is looking to conquer, so the company definitely has its work cut out for it. NVIDIA apparently has the power to succeed where others couldn't, as it will be using 20 GRID servers per rack, along with 240 of its famous GPUs, which are working at 200 TFLOPS. To give you an idea of how powerful that will be, that's equivalent to about 700 Xbox 360s.
Seven years after the fact, the Xbox 360 can hardly be considered a super-powerful machine, but if you combine 700 of them, you're definitely working with a lot of power. The result is what NVIDIA is calling "revolutionary cloud-gaming architecture," and it should allow users to stream games with all of the graphics eye candy turned up to the max. That will certainly come in handy if you want to play the latest PC games but don't have a rig that can handle max settings.
If course, it also means good things for tablets and smartphones, all of which would probably melt if they attempted to run current PC games at max settings. Essentially, any Internet -device should be able to stream games using NVIDIA GRID, which is certainly an exciting prospect indeed. Keep it tuned here to Android Community for much more from CES 2013!