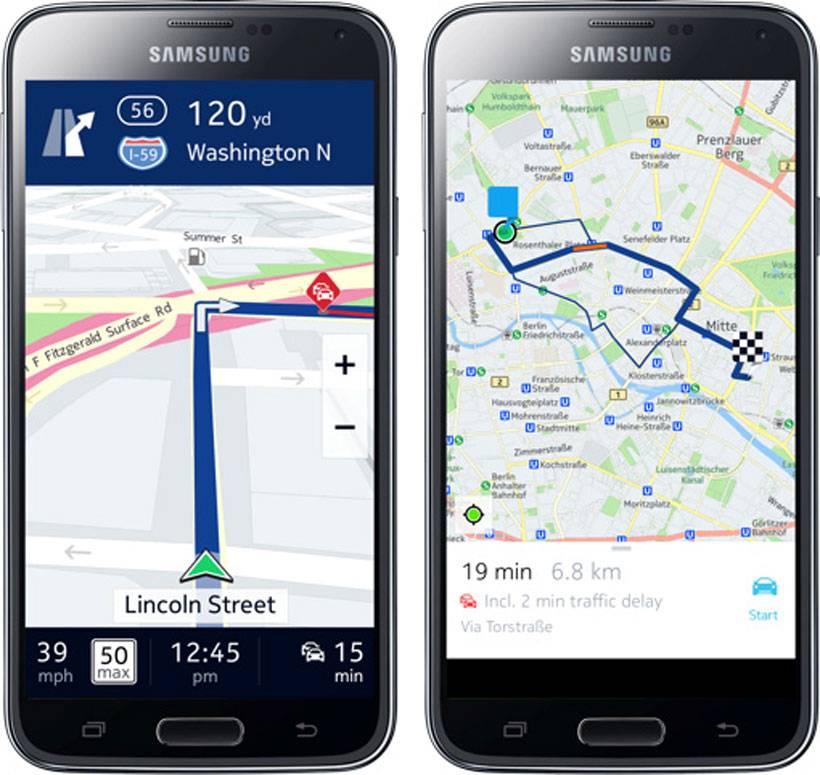 Nokia's very own mapping app, which was initially released for iOS and then later pulled from the App Store is finally coming to Android and back again to iOS. HERE is Nokia's answer to the widely used Google Maps and not-so-reliable Apple Maps.
While the Google Maps app can be trusted, it doesn't offer any new solution and technology.
"I'm convinced people are looking for alternatives. Google Maps is a good solution for many—their maps work very well—but it has looked the same and done the same for a long time," HERE executive Sean Fernback said in an interview with WSJ.
The HERE mapping app's release was pushed after Nokia and Samsung closed a deal to put the navigation system onto Samsung's Tizen smartwatches. With the HERE Maps app, the smartwatch is able to access offline maps and instructions for public transportation, driving, and walking.
What's good about the HERE app is that you can make use of the map even without Internet connection, thanks to GPS connectivity. It's a native app that lets the iOS or Android user navigate a map even when offline. With Nokia's investment and partnership with Navteq, a GPS data and services provider, HERE was built with important features like live traffic monitoring. Because HERE maps are installed on the device locally, loading of data is faster as there is no need to connect to the Internet.
Nokia's HERE app first became native to Lumia smartphones. Microsoft added HERE on Windows Phone devices as the standard mapping app. HERE for Gear was released for Tizen-powered Samsung devices. A beta version for Galaxy smartphones (Galaxy S5 for now) featuring Glympse integration was also introduced recently.
Nokia and Navteq are planning a follow up by developing an HD Map technology. This new technology will feature data and maps in high resolution that will be used for future smart car driving.
HERE Maps for Android and iPhone will be available for download before 2014 ends.
VIA: SlashGear