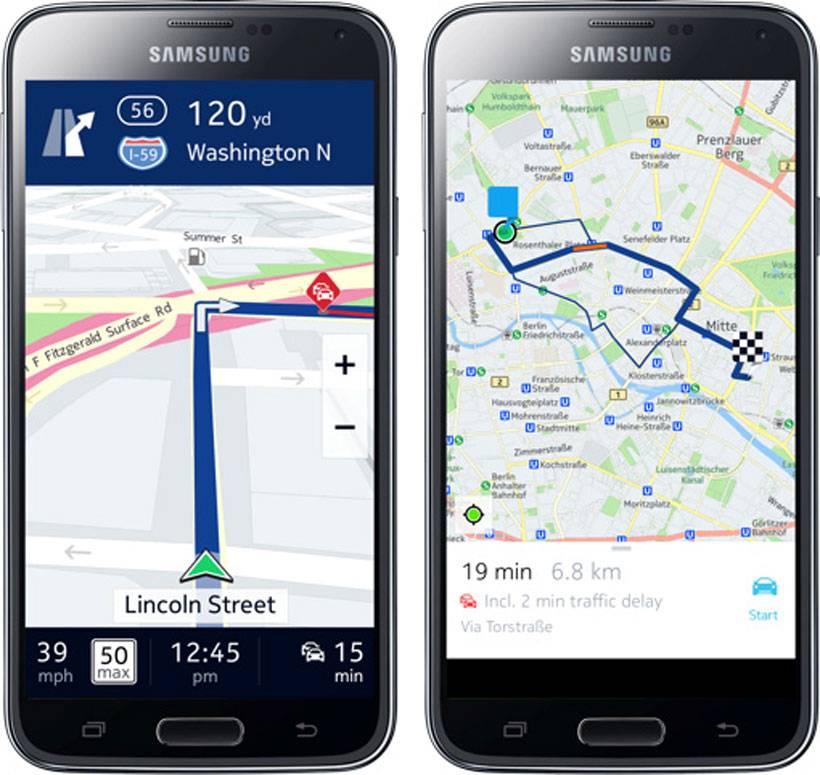 Owners of Samsung Galaxy devices are now able to get exclusive access to the beta version of HERE for Android. Samsung and the team behind HERE have an agreement in place that will get Galaxy device owners free and exclusive access to HERE on devices like the S5 and others.
HERE is a mapping app that works without an internet connecting allowing location data to be found with GPS only. That means all navigation functions and searching features work without internet connectivity on the go. Maps are also stored on the device making them faster than with apps that don't store map data locally. Traffic data and transit schedules are available along with walking and turn-by-turn driving directions.
On Galaxy smartphones HERE also includes Glympse integration. Glympse is a way that users can share their location with other users. Location sharing can be turned off at anytime. HERE for Gear has also launched for the Samsung line of Tizen devices.
The most notable of those devices is the Gear S smartwatch. The app was specifically developed for smartwatches and offers the same online and offline maps access the other apps offer. Using the smartwatch app, people can get their location right on the watch screen, get walking directions, and public transit directions without a smartphone or data connection.
SOURCE: HERE (1), (2), and (3)