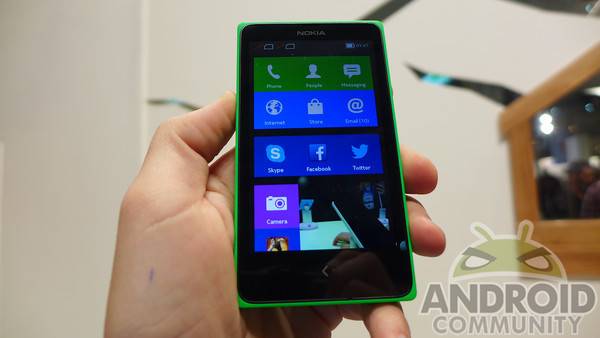 What's the saying? Oh yeah: You can lead a Developer to a smartphone, but you can't make them use the weird OS you put on it. That goes for any device, and the newest "Android" handset, the Nokia X, has already been rooted and flashed with a custom ROM.
Who's got these things already, you ask? Developers, of course. The Developer-only (for now) Nokia X devices have already been shipped, and giving Developers a device means they're going to tinker. Using Framaroot, one Developer has easily made the Nokia X their own. Sounds ho-hum, save for one thing: Google Services.
The Nokia X does not ship with Google services, meaning buyers lose out on all sorts of things that make Android great like Maps or Search. The current method of providing apps to the Nokia X is for Developers to submit their Android apps to the Nokia store, which Nokia says can usually be done without any rewriting of code. Third party apps are great, but some just can't stack up to Google's offerings.
While the Nokia X doesn't pack much in the way of specs, we find a different reason to raise an eyebrow here. First, we love a good root story. More importantly, if KitKat is really meant to be optimized for lower-end devices, what better example than the Nokia X? We're hoping a root/KitKat duo will show us just how low KitKat can really go. At 512MB memory and 4GB Memory with a 1GHz Snapdragon, the bar is set really low.
Source: XDA Developers
Via: Ubergizmo