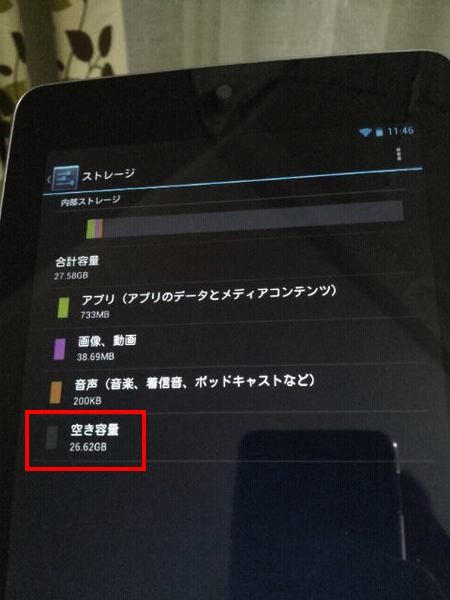 Last week there was tons of speculation and rumors floating around that Google and ASUS were preparing to release a 32GB Nexus 7. Then the 32GB model showed up in a few online inventory systems, and adding fuel to the fire stated an October 24th release date. Today is our biggest hint with a reader claiming he purchased the 16GB model from the Google Play Store in Japan, only he received a 32GB model instead.
To his surprise, after waiting for his 16GB Nexus to arrive in the mail, which said 16GB on the box, he opened it up and quickly realized it was in fact a 32GB Nexus 7 instead. That would be awesome right? The lucky buyer posted some of the details on his Twitter page at @Oppese.
We've seen multiple reports that a 32GB Nexus 7 was coming to the market, and honestly it makes plenty of sense. With the competition from both the Kindle Fire HD and the NOOK HD offering 16GB models for roughly the price of Google's 8GB, and then offering a larger 32GB flavor Google needs to do the same. The interesting thing here is this marks the third different location where a larger 32GB model has appeared.
The first leak linked to above was from Carphone Warehouse in the UK, then we saw multiple online sites here in the US last week showing an "out of stock" Nexus 7 32GB, and today this appears in Japan. From that, we gather that Google is in fact preparing to release a 32GB Nexus 7 to the Google Play Store. It most likely will be available worldwide too. Now these photos could be altered in some fashion, but for now we're going to remain hopeful that Google will soon offer this new version of the Nexus 7 tablet. Now we just need Google to release that $99 version we heard rumors about, or a 3G equipped Nexus 7. Stay tuned folks!
[device id=2841]
[via PocketDroid]