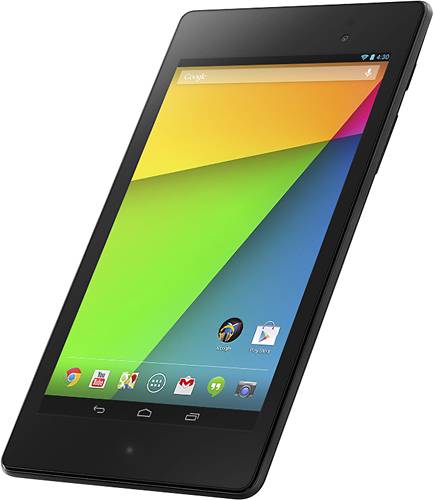 The Nexus 7 2 leaks seem to have gone into overdrive last evening and those were apparently followed up with some pre-order availability. The pre-order listings have just recently begun showing up and while we expect more will follow, we currently have Best Buy and PC Connection taking orders. There is also a listing with Sam's Club, however that points to a not yet available in-store listing.
With that in mind and given all the earlier leaks these details come with quite a bit less in terms of surprise. Needless to say, it is nice to see them all listed as confirmation. The price is $230 for the 16GB model and $270 for the 32GB model and those looking towards Best Buy will be greeted with the option to choose Express shipping to get the tablet on release day.
While the pre-orders are going through, they are not showing anything in terms of that previously mentioned release day. Of course, given today is the 'Breakfast with Sundar Pichai' we suspect that will be revealed a bit later in the morning. Not to mention, we are also expecting to learn a bit more about Android 4.3, which is listed as the operating system for this new Nexus 7.
Otherwise, confirming some of the earlier leaks and we have the following for specs;
7-inch display with a 1920 x 1200 resolution
Quad-core 1.5GHz Qualcomm Snapdragon S4 Pro processor
Adreno 320 graphics
2GB of RAM
16GB or 32GB of internal storage
1.2 megapixel front-facing camera
5 megapixel rear-facing camera
NFC, WiFi 802.11 b/g/n, Bluetooth 4.0, SlimPort for video-out
Android 4.3 Jelly Bean
Measurements: 7.9 x 4.5 x 0.3 inches, Weight: 11.2 ounces
Aside from these few retail listings we are also expecting the new Nexus 7 to arrive with other stores. We have been looking towards Amazon and Staples, however both are still offering the now-older model Nexus 7. But with that in mind, Staples has the original down to $179 and $199 for the 16GB and 32GB model respectively.