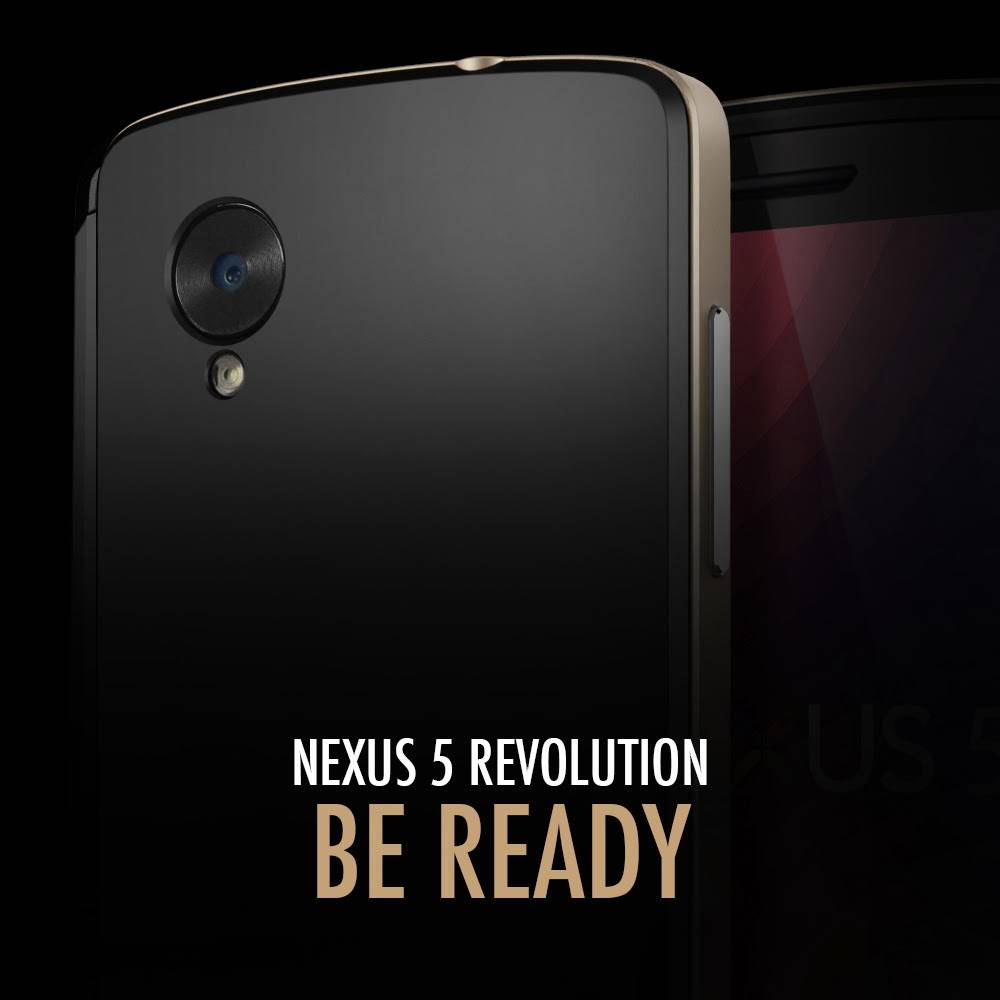 As we await the Nexus 5 launch, Spigen has teased us with a sleek case for the upcoming device. With no further commentary on a launch date or availability, the Google+ posting showed only the top portion of the device and case.

Their website lists the case as the "Neo Hybrid" for the Nexus 5, but mentioned nothing about the materials used for it. The familiar camera is shown, along with flash underneath. We can also see the volume rocker and power button assembly, hinting that the specs and pics we've seen are indeed accurate.
Spigen has done this with other desirable smartphone models, so this comes as no surprise they'd tease the Android world with pics like this one. While we've no reason to doubt the validity of the pics, we've also not seen or heard anything official, so we are cautiously optimistic.
The Nexus 5 is shaping up to be the Android phone to beat, with a Snapdragon 800 processor and full HD 5-inch screen. The 8MP camera will reportedly have OIS, and the device is also said to come with either 16 or 32GB of memory. Rummored to start at $299, this "Revolution" could be more like a feeding frenzy.
Interestingly enough, the Nexus 5 is also said to house two different sized batteries (which coincide with the memory size difference), but we're not sure if that means two different sized models or not. If it did, that could mean two different cases as well.