A few accessories landed in the Play Store along with the Nexus 5. There are two case options. The first is a flip cover and the second is a bumper case. The catch is, while both options are listed in the Play Store at the moment — they are all still shown as coming soon.
Beginning first with the flip cover. This one is dubbed as the LG QuickCover for Nexus 5. Those considering this option will be able to choose between a Nexus 5 matching black or white. The LG QuickCover is $49.99 and as mentioned, currently shown as "coming soon." This cover offers full device protection and will add an additional 39 grams of weight when attached to your phone.
The QuickCover promises access to your homescreen without having to swipe to unlock, sports a matte finish on the front and is compatible with wireless charging. Of course, all ports and features remain accessible as there is an appropriate cutout for the camera, flash, earpiece and more.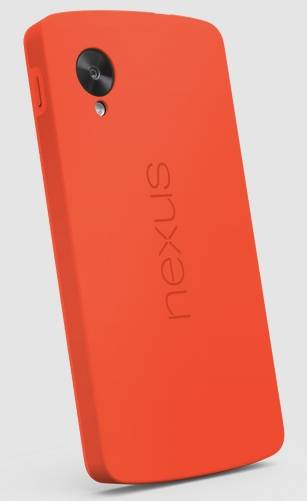 Shifting over to the bumper and this one is listed as the Nexus 5 Bumper Case. Google has this priced at $34.99 and it will be available in black, gray, red or yellow. Similar to the QuickCover, the bumper cases are shown as coming soon. Not much to this case, but Google does mention it has a hard outer shell and soft rubber lining. This one also has the appropriate cutouts and will work with wireless chargers.