After the HTC One A9 was officially launched, we quickly asked ourselves if there will still be an HTC One A10. We're also curious to know if there will be an HTC One M10. Actually, we prefer that HTC use a different naming scheme because it gets confusing already. We're guessing HTC will continue on with the mid-range series although with a few changes especially since the One A9 now features a "new" metal unibody design.
HTC already said that it will be featuring the new design in future premium M and Desire smartphones so we won't be surprised if the next model from HTC will have a full metal unibody casing. Aside from the design, we're interested to know how else will HTC make the phones more special. Well, HTC just shared a teaser of the next smartphone that will have support for OIS and RAW format.
Not much details have been shared but we're guessing this is the HTC One X9 recently leaked. It could also be the rumored HTC One M10 but we're more inclined to believe it's the 'X9'. We're sure it's just a mid-range phone based on the recent leaks and now this teaser here: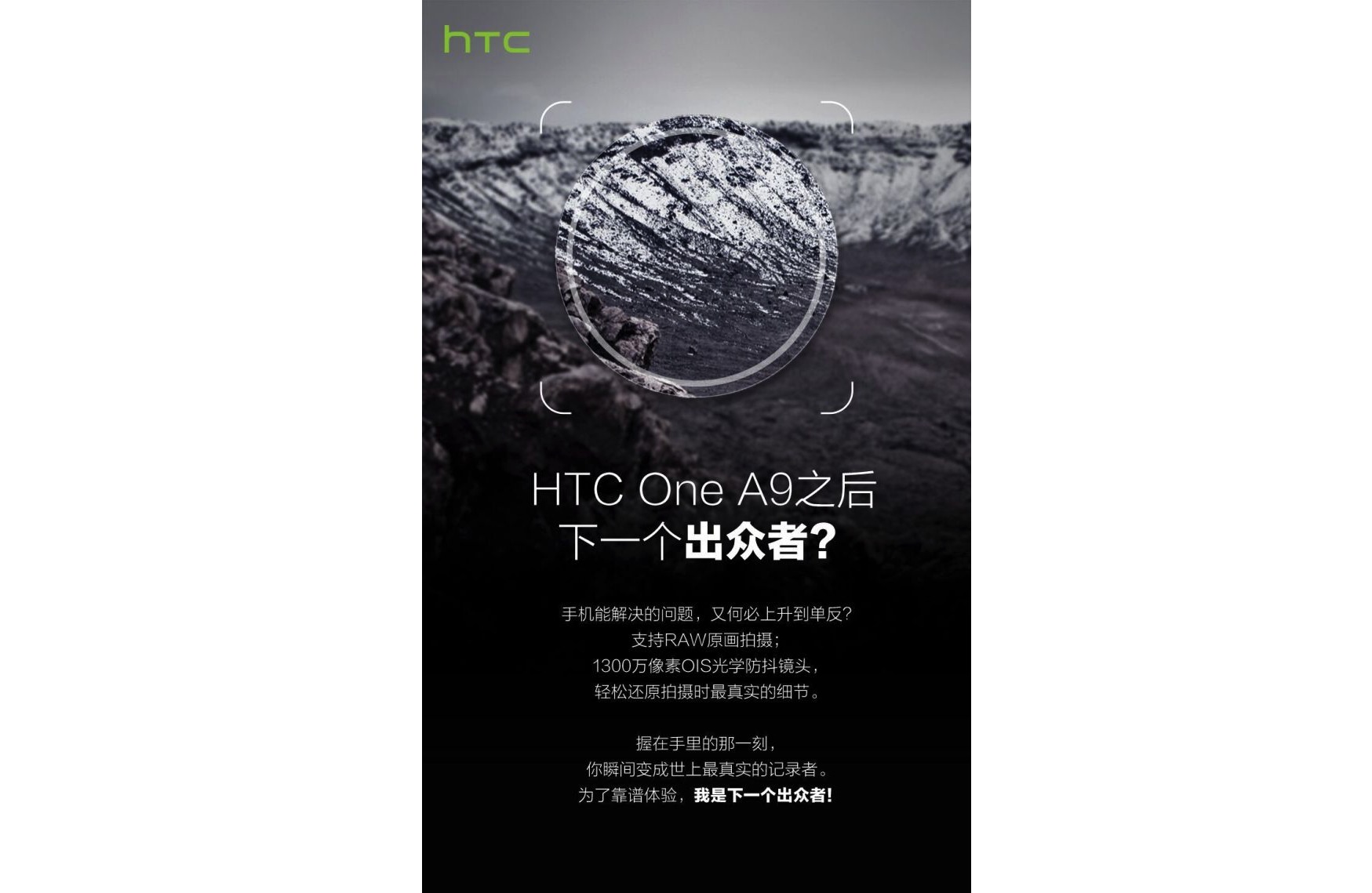 There's a mention of RAW and OIS so obviously they are related to camera and imaging. Better camera? Yes. So far, here's what we know about the One X9: 5.5-inch screen, 1080p resolution, 2GB RAM, octa-core 2.2 GHz CPU, 16GB on-board storage, memory card slot for expansion, and 13MP camera. The phone's main camera is expected to feature RAW format support and enhanced optical image stabilization.
Premium camera features on the next HTC One X9? We're crossing our fingers.
VIA: gforgames