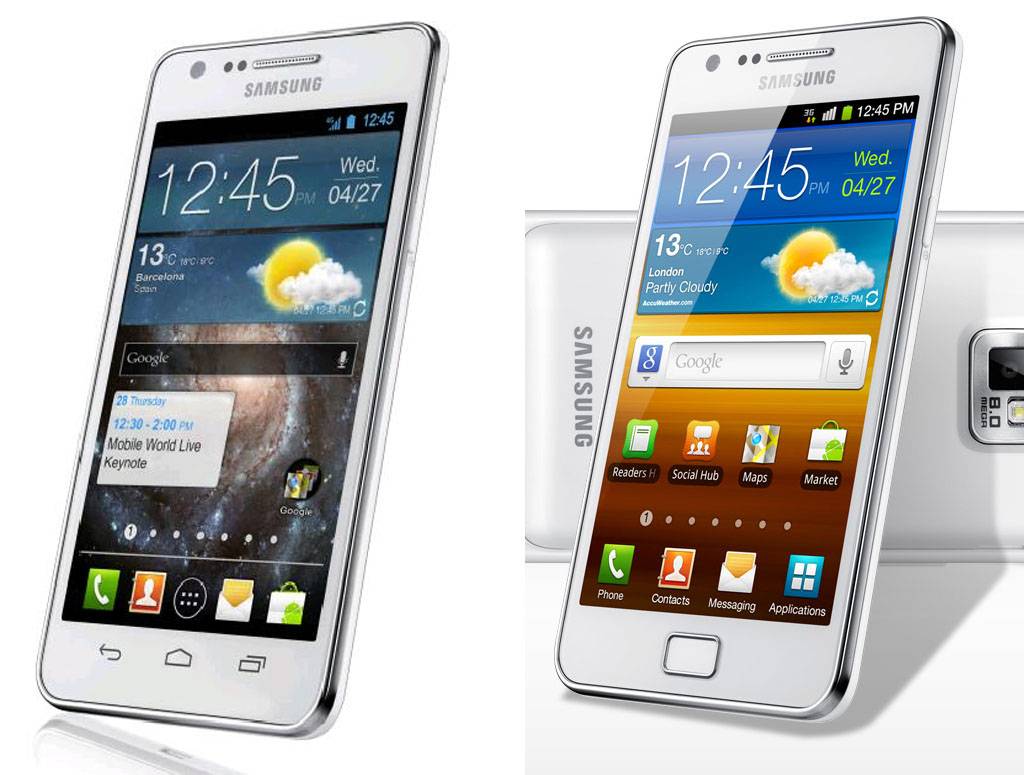 There's a rumored press photo for a shiny new Samsung smartphone making the rounds this morning. We caught a glimpse of it on Eldar Murtazin's Twitter page, where the poster claims that it's a leaked press photo for a new device set to launch at Mobile World Congress later this month in Barcelona. Based on the software displayed and the Ice Cream Sandwich-style buttons (which are still capacitive) it looks like Samsung's first ICS phone following the Galaxy Nexus. But something's rotten in Denmark, dear readers: to be blunt, this looks like an absolute fake.
How can you tell it's fake? Oh, let me count the ways. First of all, the Ice Cream Sandwich updates for the Galaxy S II that have been leaked so far look nothing like the screenshot on the device in question. The early builds keep the look and feel of Samsung's proprietary TouchWiz skin intact, including the four-button bottom icon row on the homescreen. The photo above looks like a more even blend of AOSP Android 4.0 and TouchWiz, including the dividing bar and centered app drawer from unmodified Android 4.0. Even so, Samsung's proprietary widgets and icons are seen hanging out next to the basic Android 4.0 folders.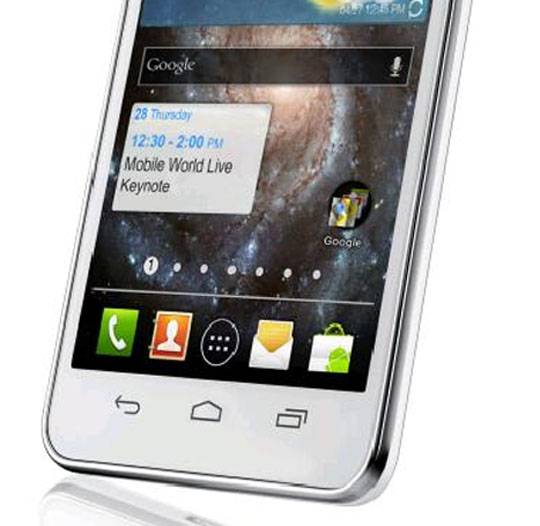 There's plenty of other things to suggest that this isn't the real McCoy. International versions of Samsung's phones almost always use a center button flanked by two capacitive buttons – the four-button Android standard is only adopted on Samsung's US phones, which probably wouldn't be revealed at a Spanish conference. Even the buttons themselves seem wrong, if only because Samsung rarely keeps the same design for the icons as Google's Android spec recommends. Look closely and you can see errors in the photo itself: bad stitching on the left and right bezels and artifacts below the screen, probably where some modification has taken place to adjust the capacitive buttons. If I had to guess, I'd say the whole thing is a modification of the standard press image from the white version of the international Galaxy S II, seen here:
Could Samsung release a new phone at Mobile World Congress? We'd be very surprised if they didn't. Could it run Ice Cream Sandwich? Certainly. But this isn't that phone. The Galaxy S III won't be in attendance either, thanks to Samsung's delay. They probably postponed the high-profile phone to their own event so they could get better buzz versus the iPhone 5, and release the GSIII worldwide with fewer market interruptions.