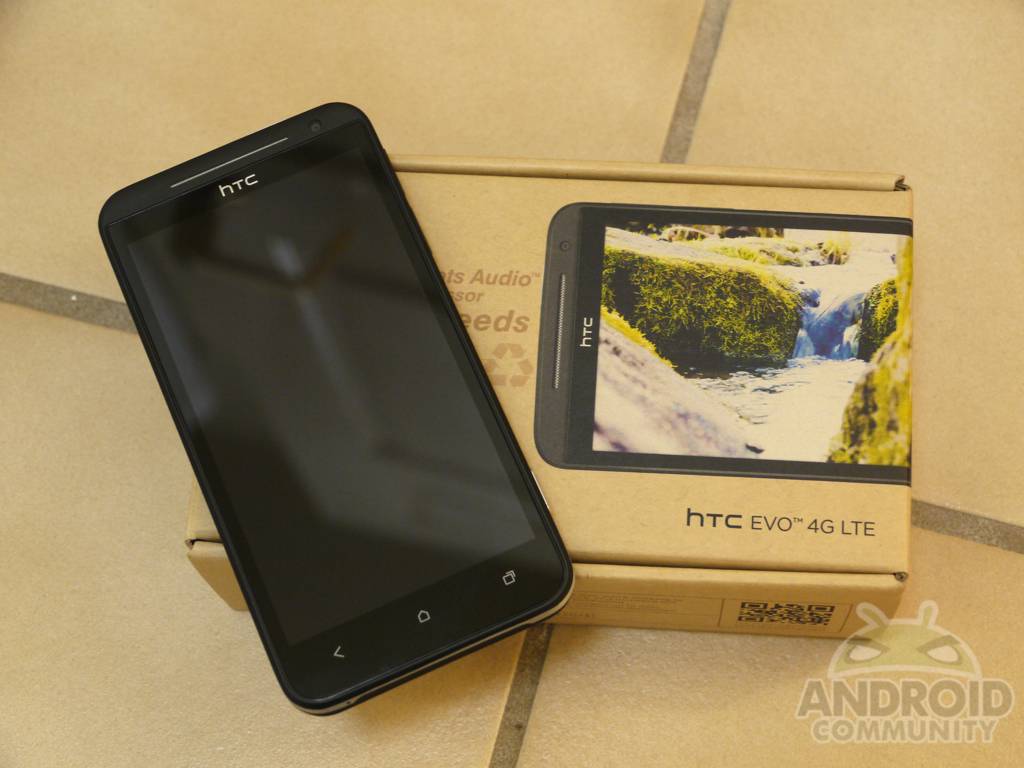 Here at CTIA 2012 we were able to get our first hands-on with the new HTC EVO 4G LTE device to replace the iconic original HTC EVO. This time around it will be running on their new 4G LTE spectrum too. The new HTC One series is highly impressive and the EVO 4G LTE picks right up where the HTC One X left off. With a huge and vivid 4.7-inch screen, and the same awesome 8 megapixel camera. Read on for our first impressions and a full photo tour of New Orleans thanks to HTC and the EVO 4G LTE.
The details or specs should already be known by many but just in case here is another rundown. HTC's equipped it with a 4.7-inch 720×1280 SLCD2 HD display, a powerful 1.5 GHz dual-core Qualcomm Snapdragon S4 processor with 1GB of RAM, 16GB of internal storage, a micro-SD slot for expanded storage (unlike some others), their impressive 8 megapixel camera and HTC Imagechip processor for enhanced photos and more. The phone comes in slightly thinner than the HTC One X on AT&T, gets micro-SD access, and even has that awesome kickstand those EVO users require.
Thanks to the folks from HTC while attending CTIA in New Orleans they took us on a 2 hour tour of the city. This was to enjoy the scenery, the smells, as well as show off the impressive 8 megapixel camera and HTC's proprietary Imagechip processor and ImageSense technology inside the new HTC One and EVO 4G LTE. Below are tons of sample photos snapped with the new EVO 4G LTE, including 1080p video, panoramic shots, and a few HDR's.
The EVO 4G LTE is the third device to launch with 4G LTE for the carrier, and this is isn't Verizon or AT&T. The Now Network is a little late to the LTE party, just like T-Mobile, but hope to catch up with AT&T and possibly Verizon in 2013. While we can't test those capabilities just yet, we'll be sure to rundown everything else in our full review as we enjoy the new EVO 4G LTE over the next week or so. For now just know that the phone is awesome, the screen is vivid and beautiful, the camera freakin rocks, and the kickstand is pretty nice too. Check out all the photos from the gallery below.
Disregard the tour guide audio in the background 🙂
Note: Some photos were taken from a moving tour bus traveling at high speeds and the shutter speeds worked wonders. Also the two night trolley photos were snapped regular, and one with HTC's low-light settings to enhance brightness. Enjoy my quick and small tour of New Orleans through the lens of the HTC EVO 4G LTE.
[device id=2480]