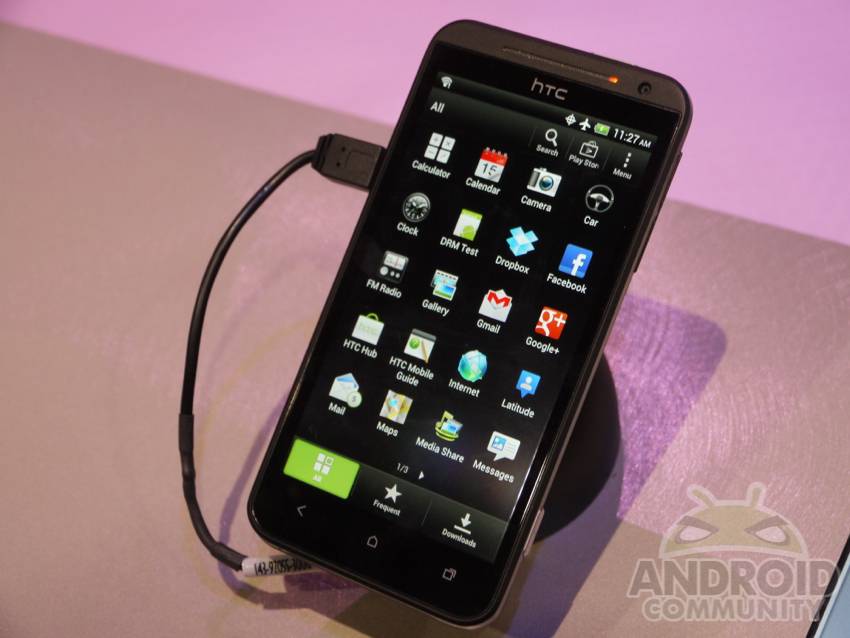 Say hello to the HTC EVO 4G LTE. HTC announced the new EVO 4G LTE last month but today while hanging out at CTIA 2012 we decided to grab some hands-on time with it, and do a quick comparison to the HTC One X. You'll quickly notice how thin the LTE-capable device is from our video and pictures below.
While HTC didn't brand this a ONE device like the One X or One S, you'll get nearly the same specs as the top-tier One X here with the Now Network. The EVO 4G LTE comes with a 4.7-inch IPS SLCD2 display with a 1280 x 720p HD resolution. Under the hood is the impressive Qualcomm Snapdragon S4 Krait 1.5 GHz dual-core processor, 1GB of RAM, and 16GB of internal storage. One difference from the others is the EVO 4G LTE has a micro-SD slot for expanded storage unlike some of the others from HTC.
You'll get the same impressive 8 megapixel rear camera with HTC's Imagesense chip for enhanced photos, Android 4.0 Ice Cream Sandwich and HTC's Sense user interface changes as well. Just like the One X sadly the EVO's battery will not be user accessible or replaceable, but does come in at 2,000 mAh and should hopefully last plenty long — even on 4G LTE.
Pre-orders for the new EVO 4G LTE started yesterday, and it should be available come May 18th from the Now Network for those interested.