If you'll recall, a few weeks ago we got the opportunity to hang out with the fine folks at Motorola in New York City at an event that played host to several new devices, one of them being the handset you're about to see again right this minute. This is the Motorola XPRT, an updated version of what was released several months ago on Verizon as the DROID Pro, a device who's BlackBerry-comparing review you can see over on our sister-site SlashGear. What you're going to see here is a very similar device with a slightly different case and insides: a patterned back, rounder corners, and some carrier-specific apps inside.
The image you're going to see below this paragraph is one taken by Vincent Nguyen for SlashGear. It shows the DROID Pro next o the latest (at that time) BlackBerry device, that being the Torch. If ever there was a hardware competition that didn't make any qualms about looking essentially the exact same, this was it. Now we've got the updated version of this pro-vision of the Android worker device and we're even more impressed with the improvements over the dying BlackBerry brand than ever.
Not that the BlackBerry crushing is the only thing this device plans on doing, no way – with a lovely hand-loving 4.74″ x 2.4″ x 0.51″ (120 x 61 x 13 mm) bar shape, a full QWERTY keyboard below the portrait display, This device weighs in at a reasonable 5.1 oz (145 g), has a lovely and much more powerful than before 1860 mAh battery, comes with a 2 GB microSD card (expandable to 32GB if you wish), and runs Android 2.2 Froyo. Those of you hoping for Gingerbread should take into account the fact that most people aiming to purchase this phone will never have used Android before, and will therefor be just as happy with Froyo as with any more advanced version – wouldn't you agree?
[vms 7d0be60bfbfed2511141]
This device certainly isn't the most powerful Android on the books, and with a generally good but not the best TFT LCD display, it's not going to beat out a Super AMOLED, but with the utterly unique (in the Android family) form factor, will this device end up being the new business Android of choice for those on this new carrier the same way it seems to have been for Verizon? We shall see! Stick with us here on Android Community for a full review soon!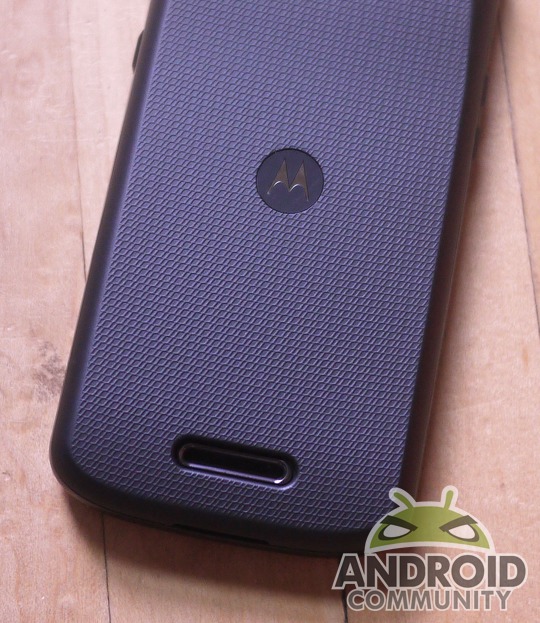 Also again check out our NYC Hands-On videos for this device for all the pre-review coverage your heart could possibly desire including a walk-through of new features and a look a the basic stands you'll be able to hook the device up with. Master camera work included!