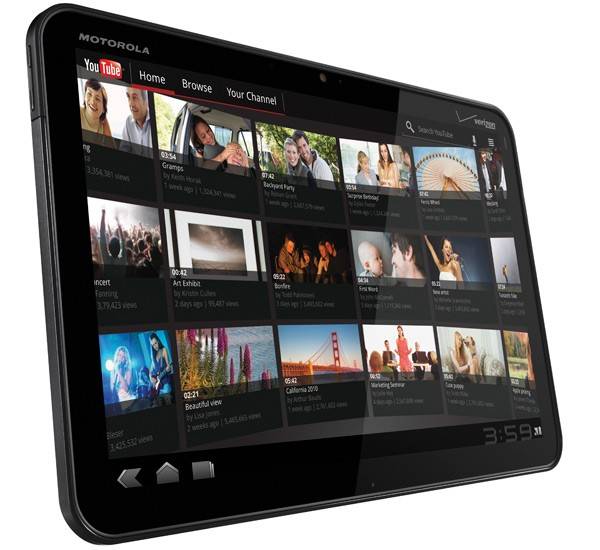 New details are just hitting the wires that another update is hitting the Motorola Xoom. Last week it received an OTA to Android 3.2.1 and we are now hearing another update has hit devices this morning. Along with it brings a brand new Android market for tablets — looking beautiful just like what we now have on our smartphones. As soon as I get more details I'll drop the APK so everyone can enjoy the new market too.
According to many over on XDA the update was actually started sometime yesterday for the Wi-Fi Xoom but most are getting the notification today. As always users can go ahead and manually pull the update by going to menu > settings > about tablet > and check for updates. The brand new market can be seen below, and is said to work amazing on tablets and you can now post reviews and more. I've seen it ported to the larger screen — but this is the real deal right from Motorola.
Regarding the Xoom, the update brings it to build HTK75D and from what users are reporting not a lot has changed. We are still on Android 3.2.1 and nothing looks different except for the awesome new Android Market for tablets. It is possible the update brought changes needed for the new market to work, but that is doubtful because then plenty of tablets will be waiting a while to see it themselves. As soon as we get more details and possibly a working APK for all you Honeycomb tablet users we will update this story — stay tuned.
[device id=264]
[via Droid-Life]