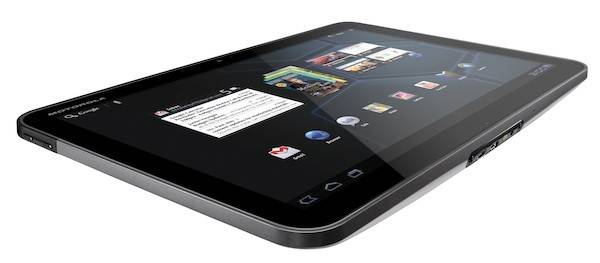 We just received news that the Motorola Xoom is getting an over the air update pushed out to Wi-Fi models as we speak. This is Android 3.2.1 Honeycomb. Being completely random and out of the blue with no sort of news, update, or change-log for now but users can expect the update to hit their own Xoom here very shortly.
We've yet to see any reports of the 3G Xoom getting this update so for now most likely this is for Wi-Fi users only. The update will bring the Xoom to Android 3.2.1 Honeycomb as well as build HTK55D. We don't know what to expect with the update or what has been changed but most likely this is bug fixes and some minor improvements.
Late last month we noticed a 4G Motorola Xoom getting an update to Android 3.2.2 but we've yet to see or hear anything else regarding that, we were also wondering where 3.2.1 went but now it appears that is for Wi-Fi and 3.2.2 might be for the 4G version but details are still a bit scant.
When more details on this OTA update become available we will be sure to follow with an update. Feel free to let us know in the comment section below if you receive the update, as well as any changes you notice.
[device id=264]
[via Droid-Life]