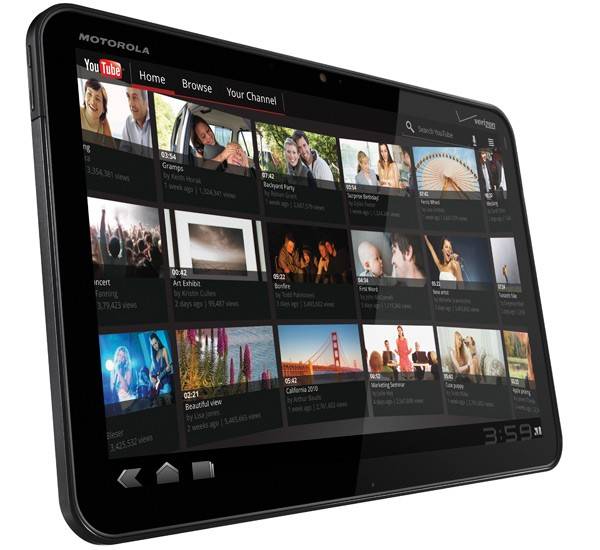 Those of you lucky enough to have received your Motorola Xoom back from the 4G LTE update, you should now have a few noticeable changes to your device. Either that or an OTA update will be hitting as soon as you power up. When the hardware update first started last month we saw reports on the OTA update, bringing the new Android Market to Honeycomb and more, and today Verizon has made it official and posted the update details and changelog information.
Users may be wondering what all was changed other than the addition of a 4G LTE radio inside the device, and now we have all the details. The Xoom 4G has been updated to Android 3.2.1 Honeycomb build version HLK75D. Although we aren't seeing much the details (below) seem to mention the new market, market auto updates in the future for tablets, and as usual a few bug fixes. Apparently they've also addressed some connectivity issues so that is good. Hopefully 4G LTE will be stable, it works great on my Tab 10.1 LTE.
-Android Market has been updated.
-When toggling between Airplane Mode, you will no longer receive the following error message: "Wrong Operator: SIM card is from an unknown source."
-After performing an (OTA) update, the Android Market shortcut on the homescreen works correctly.
-Android Books app updated.
-Android Market Terms and Condition text is now easier to read against background color.
-Android Market app now updates on its own.
They've also mentioned a few things for the web browser and security related things, then again like I mentioned above Motorola and Verizon are focusing on 3G/4G connectivity. They've fixed a few bugs that should keep data stalls to a minimum and keep 4G running strong. While Xoom users sadly can't say they had the first 4G LTE Honeycomb tablet at least they finally do have LTE on board. I've not experienced the updated Xoom myself but I've been hearing good things from friends and members in the forum. Let us know how the updates running for you, we'd love to hear.
[device id=264]
[via Verizon Support]