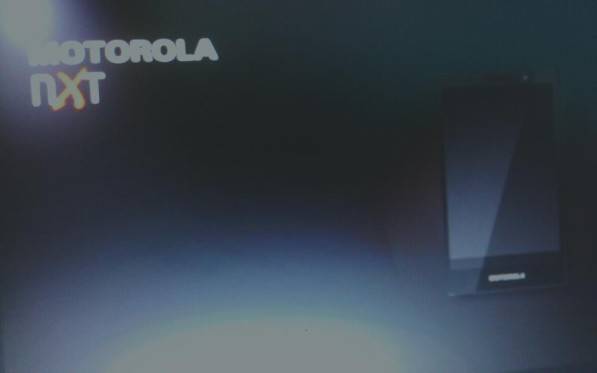 Today is turning into a rather fun day in the world of Android leaks. First some supposed pictures of the Samsung Galaxy S4 arrived, and now we're getting some leaks of the rumored Motorola X-Phone with new specs and all. Sadly both are probably fake, and we can obviously confirm the render below making the rounds has been falsified and is just a mock-up by an eager fan.
The leak shows an oddly shaped device with the name "Motorola NXT" and given their history, I could see Motorola launching a device with a terrible name like that. Then along with the leaked "first look at the X-Phone" above, we also got a nice new list of specs for the Google/Motorola flagship device. They all sound great in theory, and some could be correct, but we'll take it all with a grain of salt – as should you.
According to the leak found (and proven false) by AndroidWorld, the X-Phone will sport a 4.7-inch full HD 1920x1080p display and be powered by NVIDIA's new Tegra 4i quad-core 2.3 GHz 4G LTE processor and 2GB of RAM. Then the leak goes on to state a 16 megapixel camera (really guys) and a 5 megapixel front shooter for video chat with Google Hangouts and Google Talk. It all sounds nice but we need better cameras, not just higher megapixel counts. Then here comes the good part.
The image above is the real version without the angle, blur, and "leaked" look. The person who made it has confirmed it to be fake, and basically is telling us all to continue on with our day. And that's exactly what we should do. While we're all extremely excited to see what Google and Motorola can come up with, it doesn't look like that will be coming soon. We might not even see it at Google I/O if recent comments from Google prove to be accurate about certain devices still in the pipeline before Google can make any impact.
We were overly excited to possibly be learning more about the X-Phone, but today is not the day. We'll keep our eyes open and ear listening though. Drop us a comment with what you'd like to see in the X-Phone.