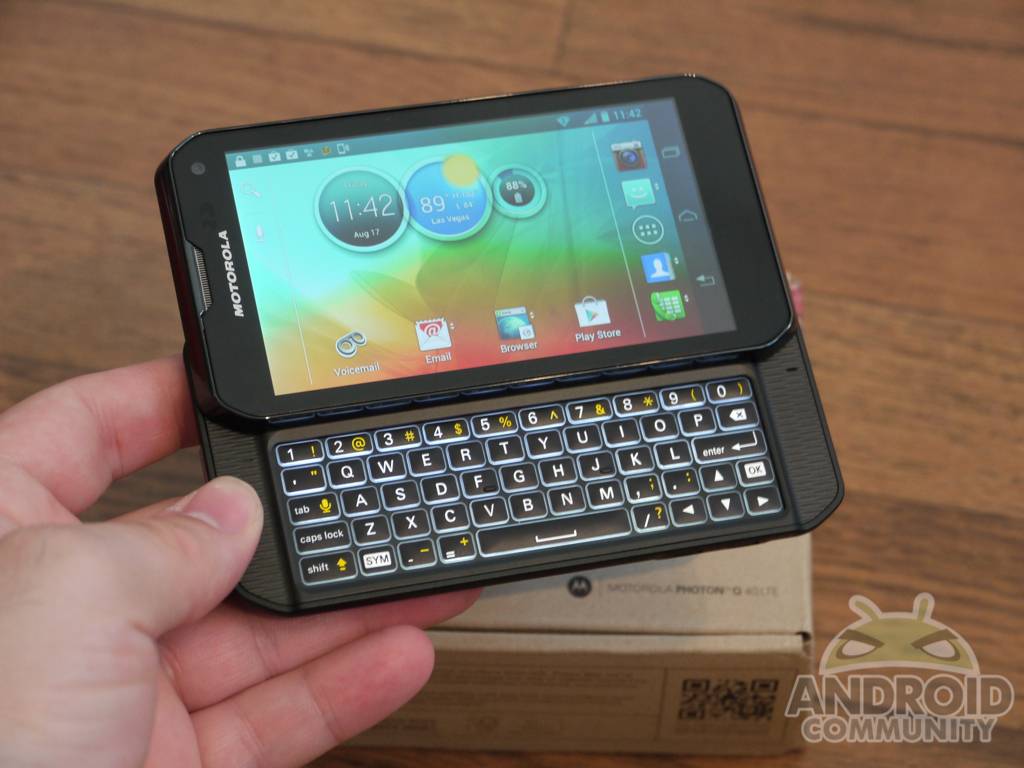 Get excited all you Motorola PHOTON Q smartphone fans, because the phone is about to get a much needed software update. Sadly there isn't a bag of Jelly Beans with this update, but instead you'll be greeted with tons of improvements, bug fixes, and a few new features so head down past the break for the full rundown of what to expect.
The PHOTON Q is enjoying 4G LTE, a slide-out QWERTY keyboard, and Android 4.0 Ice Cream Sandwich. While you'll still be on ICS here and no Jelly Bean, you'll be happy to know Motorola's fixed a few issues with the handset. Performance will be improved device-wide, as well as faster performance with YouTube and Chrome Browser specifically — just to name a few.
Motorola and the Now Network also state the PHOTON Q update will bring improved text and MMS functionality, fix some bugs with WiFi direct randomly powering off, and fix some email sync issues that have been plaguing users of the device. The changelog also states a few tweaks to the multi-user hotspot feature too, but we aren't exactly sure what's new there.
The Motorola PHOTON Q 4G LTE QWERTY Slider (gasps for air) overall is a pretty great little mid-range slider from Motorola and the Now Network. You'll want to check it out in our full review. Just like most over the air software updates this will be rolling out in stages. Feel free to sit back and wait for it to arrive, or manually head to settings and pull it down yourself. We'll update when we hear more, or when Motorola devices to bring Jelly Bean to this handset.
[device id=3115]
[via Android Police]