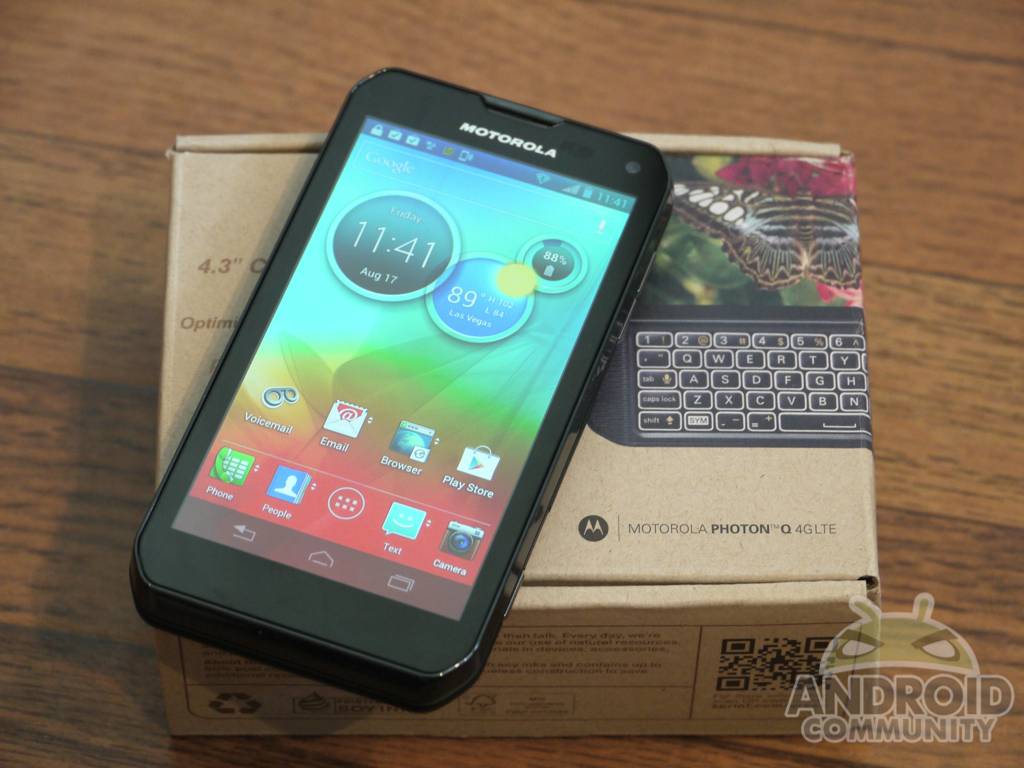 The Motorola PHOTON Q 4G LTE is far from the newest Android handset. But perhaps a bit more important today — Motorola has decided the fate of the handset in terms of software updates. And in a bit of disappointing news for those carrying a PHOTON Q 4G LTE — you will be sticking with Jelly Bean.
Motorola has recently posted an update in the "Your Home For Upgrades" page on the support pages. The message is simple and clear — The PHOTON Q 4G LTE (aka, the XT897) will remain with Android 4.1.2 Jelly Bean. This probably isn't the best news for device owners, however given the age of the handset it isn't all that surprising.
This PHOTON Q 4G LTE was released in August of 2012, which means there could still be some users with a few months left on an original two-year agreement. On the flip side, this news from Motorola (about no new updates) should get you thinking about any upgrades once your agreement ends.
If you purchased the handset new in August 2012 you still have roughly two months remaining. It may be a bit early to make a final decision on a new handset, however you should be getting excited because even a lower-end device (bought today) will still be a huge update for you. The PHOTON Q 4G LTE launched with a 4.3-inch (960 x 540) display, dual-core 1.5GHz processor, 1785 mAh battery and 8MP rear-facing camera.
VIA: Android Police
SOURCE: Motorola