Motorola will probably do whatever it can to help increase the viability of their Moto Mods ecosystem, because it will be better for the company in the long run if more developers create various Moto Mods for different things. This is why quite a few ingenious developers got their shot to pitch their concepts before Motorola and Lenovo executives in Chicago recently.
Moto Mods are the modular accessory ecosystem built around the Moto Z line of devices. Because of the proprietary modular connection available at the back of the Moto Z devices, you can create accessories that will enhance your usage of the smartphone using the data and interface connection. Officially, Motorola released quite a few mods you can connect to a Moto Z phone – the best of them include a projector, a JBL speaker, and a Hasselblad camera, among others.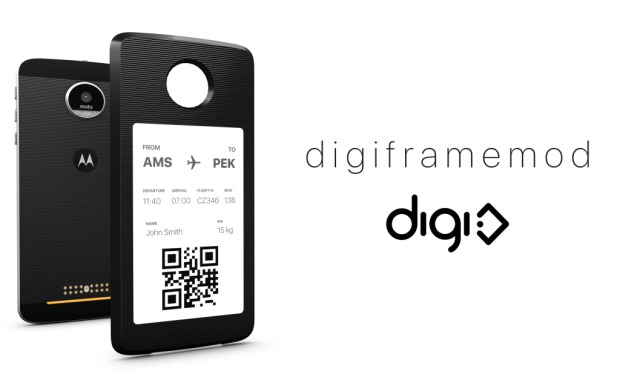 But wait, these third party developers are not going to be left behind. Eventual winners of various Motorola-sanctioned hackathons and contests include the "Digiframe" mod by Andrius Valentukonis and Ilja Laurs – an always-on screen at the back of your phone, and the "MACAY TrueSound HiFi" mod by Abigail Brown and Yousef Alsayid – a boon for audiophiles that has digital-to-analog converters and provides high definition audio input and output ports for your phone.
The other entries that got to present their concepts and business plans also include the "QWERTY keyboard" mod that we already covered here. Other mods are also listed at the source link below. Motorola will be announcing the progress of these teams soon.
SOURCE: Motorola