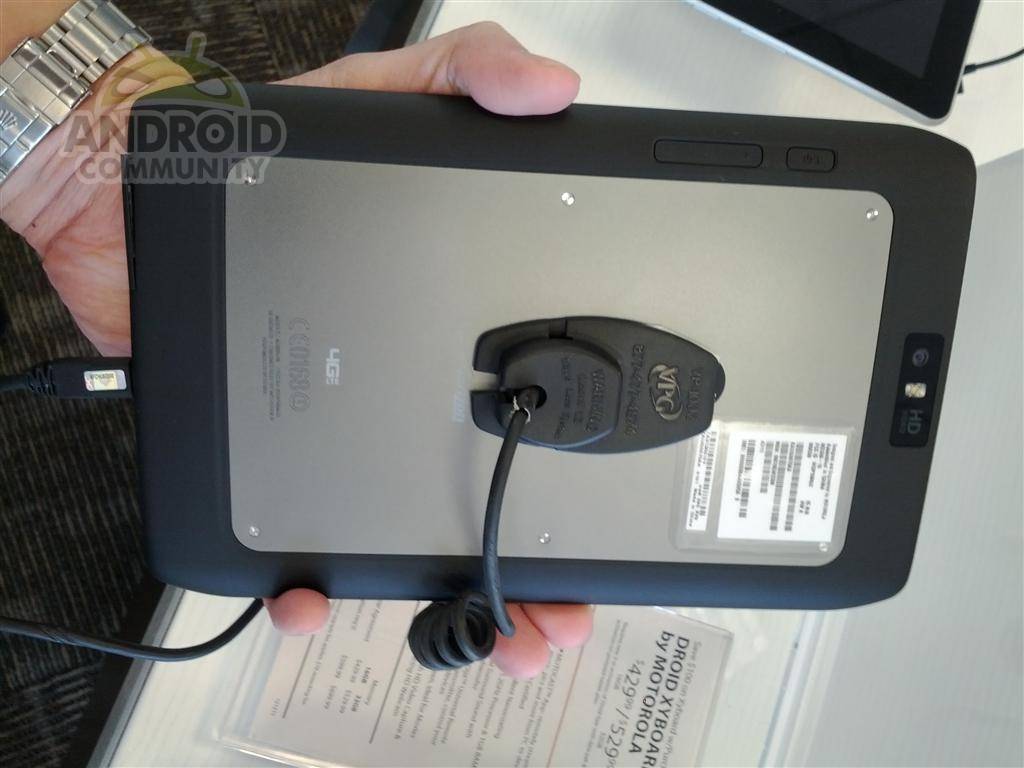 Verizon officially announced the new Motorola DROID XYBOARD tablets finally and we are happy to inform everyone that they are in stores and available for purchase right now — not the 12th like reported by Verizon. After strolling by our local Verizon Store they were out and available to demo and the employee said they are available in stores starting today nationwide. Here's some pictures.
Verizon's statement informed us the new 4G LTE tablets are available now via Verizon's online store and that they'd be available in retail stores starting Monday, December 12th. Unless this store was confused, not to mention a few tips we've received in our inbox this morning I'd say these tablets are in the wild and available in stores at this very moment.
For full details and pricing be sure to read over this information. These tablets are loaded with Verizon Wireless 4G LTE so will need to be purchased on-contract or with a new 2-year plan although you could probably pay the outrageous off-contract price if you really want one without the handcuffs. Prices start at $429.99 for the 16GB 8.2-inch version, all the way up to $729.99 for the 64GB 10.1-inch version with a new contract. These 1.2 Ghz dual-core processor powered slates rocking 4G LTE should be a great gift for the holidays. One interesting spec on the images below is both sizes come with an included stylus for taking notes — neat. More pictures and full specs are available below.
Let us know if your local store has them out and available for purchase too.
[device id=1981]
[device id=1979]