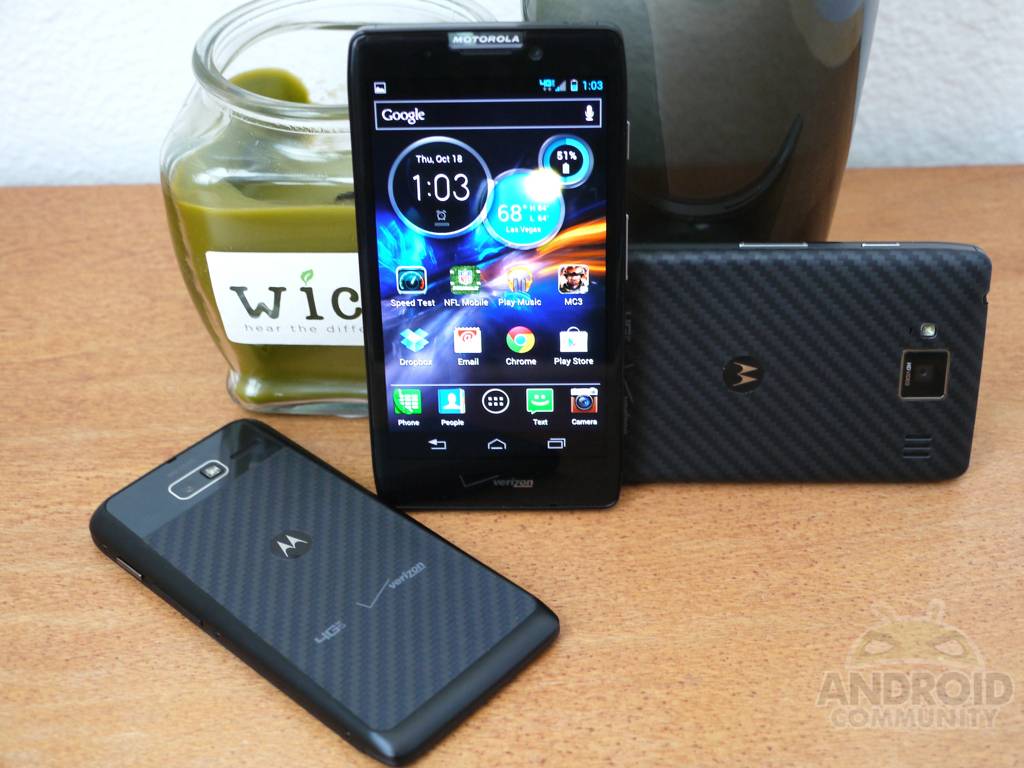 Today the folks from Motorola released the all new DROID RAZR HD and DROID RAZR MAXX HD to the world. Both smartphones are available today and we've been getting a few questions on which one is right for you, or if the higher price is worth it. While we need to spend more time with the MAXX HD to fully decide, below is a video to show you all three smartphones available from Motorola's RAZR thin family.
At first glance the RAZR HD and MAXX HD are exactly the same. Being that they only have two small differences you can't even tell by looking at them. On video you'll notice just a slight increase in thickness, and that is all. What's the difference for those wondering at home? The RAZR HD comes with 16GB of internal storage and a 2,530 mAh battery for $199. The RAZR MAXX HD comes with 32GB of storage and a 3,300 mAh battery for $299. That's all!
Below you'll find a quick video comparing the size difference between these two RAZR HD smartphones, then just for fun we toss in the impressive budget-friendly RAZR M. The three phones you're about to see are nicely priced $99, $199, and $299 respectively.
The DROID RAZR HD is .33-inches thick, or 8.3mm compared to the RAZR MAXX HD being .36-inch or 9.1mm total. Not a very large difference — and as you saw on our video it's hard to even see other than the slightly thicker Kevlar back. Honestly once these two devices are in your hands it truly is hard to even tell the difference. The MAXX is slightly heavier but the difference is marginal at best.
For now we can't really recommend one over the other until we do some serious battery testing with the RAZR MAXX HD. Realistically if you don't need the larger screen the DROID RAZR M for $99 is an absolute steal and an awesome, well rounded smartphone. For more check out our DROID RAZR M Review. We also completed our review of the RAZR HD this afternoon and can safely say that phones battery will easily last most users a full day and more with that large 2,530 mAh battery. If you're truly worried about battery life, always on the go, or seriously need the additional storage the RAZR MAXX HD for $299 is a good pick. Whether it's worth an additional $99 is your choice until we test this bad boy further. We'll do some battery tests and report back soon!
[device id=3456]