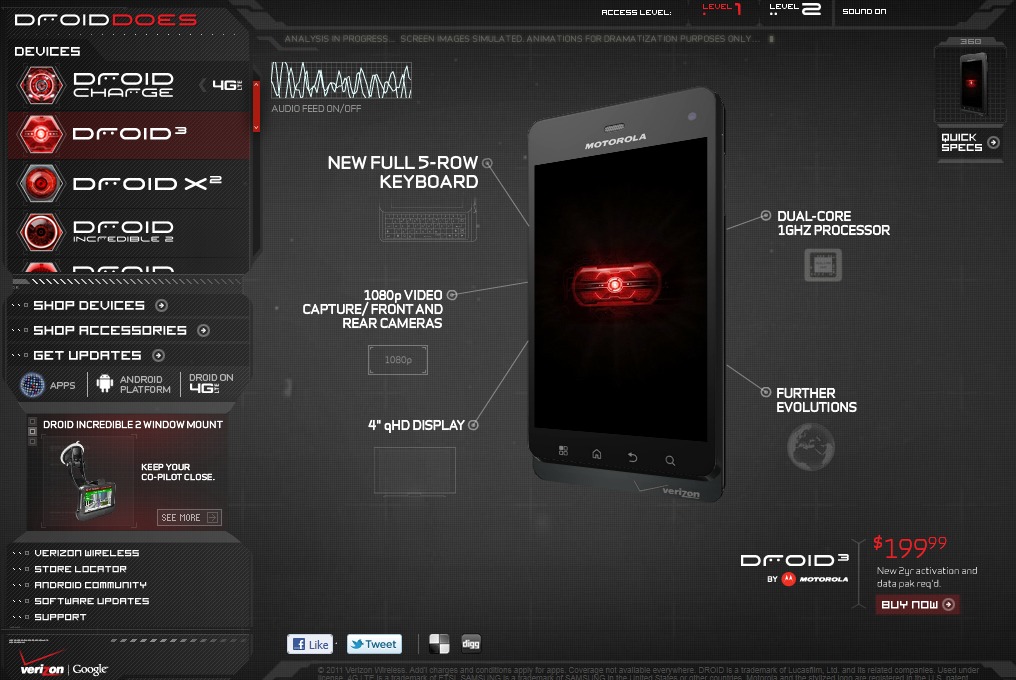 We still have not heard anything official out of Verizon or Motorola regarding the Droid 3 but it has now appeared quietly without anyone being told right on the Droid Does website. This is basically as official as it can get but we still would like Verizon to come out and announce the device. Right on the site you can check out all of the phones on Verizon and if you initiate Droid Does and click on the Droid 3 you will get all the details you could ever possibly need.
Just like we mentioned earlier today the price will in fact be $199 with new contract like we suggested. I'd like to mention that we have heard reports that the Droid 3 is available NOW by calling Verizon support via *611 and apparently they are selling it via upgrades and what not right over the phone. If the customer support rep has a hard time finding the device just tell them the part number info is: "Droid 3 MOTXT862"
According to latest news the phone wont be available in stores until July 14th, so you can either wait or try calling support with the method mentioned above. For now check out the Droid Does website for all the specs, details and information you would like to hear. The entire site is pretty neat if you haven't been on it before clickety clack that source button below to see all the details.
[via Droid Does]