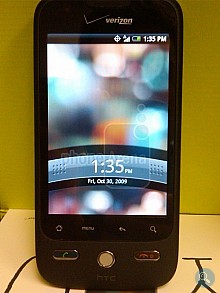 So just a couple of days ago we talked about the Eris Android phone. Which, by the way, will be made by HTC, not Motorola, and will have the DROID moniker too. And yes, it will also be sold by the Big Red. So, can you hear me now?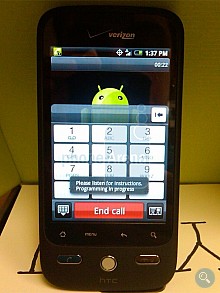 If you are one of the few that are not sold into the Motorola DROID, or maybe you just don't want to shell out two Benjamins for it. Well, there is a solution, in the form of another DROID phone coming from Verizon, the HTC DROID Eris. Not as cool as the Motorola DROID, but hey, you might like the Eris better. Who knows?
You also have to remember that the DROID Eris by HTC will arrive with the nice SENSE UI from the Hero, as you can see on the images on this post. The Verizon DROID Eris by HTC will be Verizon's second Android phone and will be priced at $99.99, after the unforgiving rebates and a two year agreement that is. And is believed to be Big Red's version of the HTC Hero.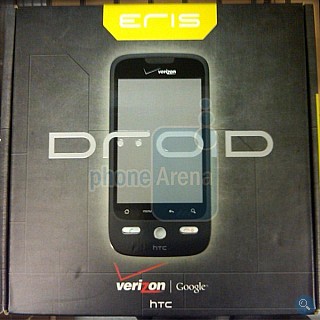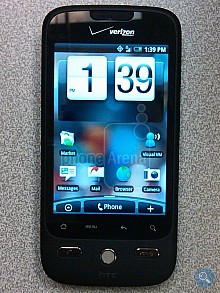 [Via phoneArena]