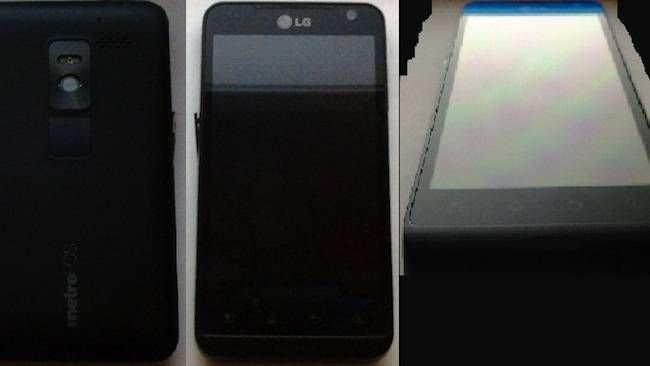 MetroPCS is aiming to expand and capitalize on the ever growing demand for 4G in this mobile revolution of ours. And they appear to be adding to their lineup with what is being called the LG Bryce for now. This phone looks to be basically a spin off of the LG Revolution 4G LTE packing phone currently on Verizon. A few small changes are noticeable but otherwise they look the same.
For more details on the Revolution you can see our review here. The LG Bryce should be very similar with a few changes. It will actually be running Android 2.3.4 over the Revolution's already dated Android 2.2 but it will be lowered to 4GB internal storage compared to the Revolution's 16GB. Everything else appears to be the same. Rocking that 4.3″ 480×800 display, front and rear camera as well as the same 1 Ghz Qualcomm processor.
Being already updated to the latest Android 2.3.4 software makes this a pretty great buy, as the Revolution is on Android 2.2 and we haven't heard much regarding an update to Gingerbread. That along with the fact that MetroPCS offers true unlimited data, it might just be the phone for you. The leak doesn't provide any sort of pricing, details, or release date so we will report back whenever that news hits the wires.
[via IntoMobile]