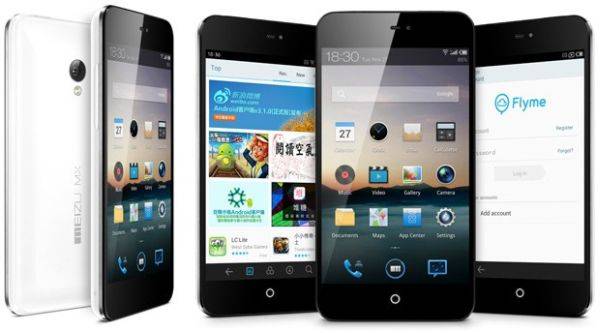 Today we have another awesome smartphone that has just hit the street, only this isn't from the usual suspects. If you haven't heard of Meizu before, their a popular company that launched the highly successful MX1 in China and are a competitor of Huawei, ZTE and others. Today their new MX2 quad-core smartphone is available, so lets take a look.
The Meizu MX2 is certainly a top end smartphone in all regards. While they'll mainly be shipping in China it is also available in Hong Kong, Russia, and a few other regions. My calculations bring this quad-core smartphone out to be priced around $389 USD. A pretty decent price considering the top end hardware this phone is equipped with.
The Meizu MX2 rocks a 4.4-inch edge-to-edge 1280 x 800 HD resolution display, Android 4.1 Jelly Bean, and under the hood is a powerful 1.6 GHz Samsung Exynos quad-core processor and 2GB of RAM. $389 gets you 16GB of storage, but they'll also be offering 32 and even 64GB models for those interested. It was officially announced and details last month, but today is available to all.
To wrap up the specs we have an 8 megapixel rear camera, 2 MP up front and a mediocre 1,800 mAh battery. Android 4.1 Jelly Bean is powering the phone but is heavily skinned with Meizu's Flyme 2.0 interface. For those interested you'll need to be in the regions mentioned above or import one yourself. China's budget phones are getting better and better as of late. We might need to watch out.
[via Android Authority]