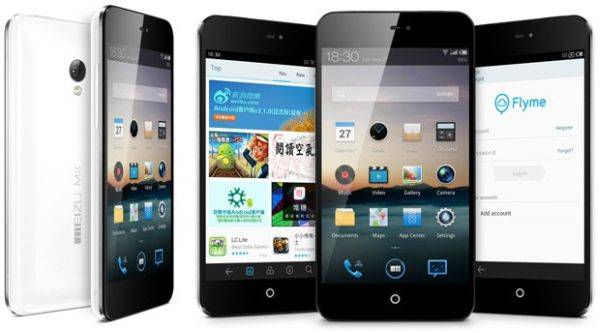 Those folks from Meizu are back with a brand new smartphone to take on the competition. Their first phone was pretty impressive and this time around they're aiming for the top spot in China. Just announced is the all new Meizu MX2 complete with pretty impressive specs and hardware all for a good price. This isn't just a Chinese knock-off smartphone either. It has all the makings of a top end device.
The Meizu MX2 has been improved in all areas. The screen being one of the most important. As you can see from the images provided the new nearly bezel-free edge-to-edge display looks gorgeous. It's also 4.4-inches with a 1280×800 347ppi HD resolution. Then they've tossed a Samsung-made (don't call it Exynos) 1.6 GHz quad-core processor under the hood, gave it 2GB of RAM, 16-64GB of storage options, and an 8 megapixel rear shooter for great photos. Impressive right? Starting at just $399 for the 16GB model.
This is running the latest Android 4.1.2 Jelly Bean, although you'd never tell with Meizu's own Flyme skin over the top just like HTC's Sense. You'll get everything we love about Jelly Bean with expandable notifications and more. As usual we have a 2 megapixel front facing camera, but sadly Meizu added a small 1,800 mAh battery — one that isn't removable — so we'll have to just hope for decent battery life.
The brand new Meizu MX2 will be available next month, starting in mid December with the 16GB model hitting the bargain bin price of $399. While we probably won't see a western release, the device can still be imported from China for those really wanting to get their hands on this device. It's developer friendly and can be rooted with ease. Thoughts on this Chinese high-end smartphone?
[via Engadget]