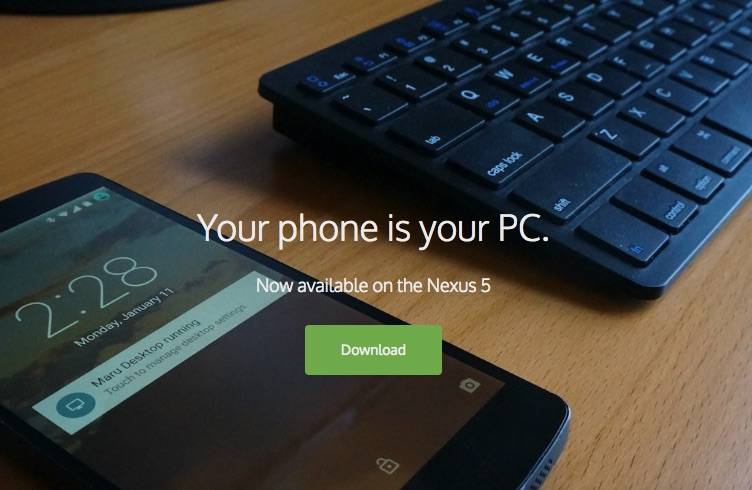 Maru OS was first introduced to us back in February as an attempt to make the smartphone your desktop. A few months later, the mobile OS was updated and became easier to install as a standard ZIP file for custom recoveries. The idea of Maru is to make the smartphone more powerful by allowing it to work as your desktop. It's really not impossible because smartphones are now more well-equipped than ever.
Some people thought that tablets may overtake laptops but it didn't quite happen. Desktops and laptops are still needed for computing. But soon enough, all the things that one could do on the computer, he could easily do on the smartphone as apps are being enhanced regularly for mobile use.
As for Maru OS, the developers of the operating system has just released the platform for public consumption. However, it's only for the Google Nexus 5. Developer 'pdsouza' released the update a few days ago and now we have a glimpse of the changelog. Included in the list were the dropped Bluetooth key events being fixed, desktop image with latest packages updated, and the SD card in desktop now allowed to be mounted. Also fixed were the system time defaulting to 1970s on reboot and the removal of harmless audit logs in the earlier version.
The latest version is v0.2.3 so make sure you check the file after downloading from GitHub.
SOURCE: Github