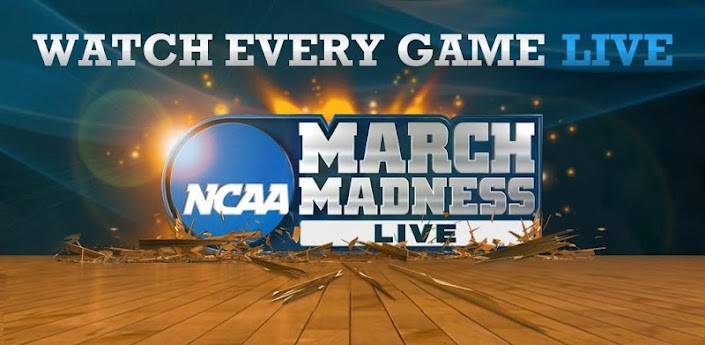 Who is ready for the best month of sports? Yup, it's March Madness time. Although the NCAA Tournament has officially kicked off already and most brackets need to already be finished, we have a few of our favorite applications for following or creating brackets, live streams and more. A couple will give you game updates, alerts, scores and even live audio streams of all 67 games so head down below to see what we liked.
Before we start check out the March Madness Roundup from last year, as it had some good stuff. This is going to be another epic month of college Basketball. Who thinks Murray St. can go all the way? I don't. Maybe Duke? As long as Austin Rivers can knock down buzzer-beaters all month long, then yes, yes they can.
There are tons of applications in the Android Market Google Play Store for March Madness and the NCAA Tourny starting with the Sweet 16. Below are a few that we enjoyed enough to share with our readers, in case you watch sports and do more than just flash CyanogenMod nightly builds all day.
Official NCAA March Madness
The official NCAA March Madness App takes our top pick. Why you ask? It has everything you need and more, and even has live video streaming of all 67 games. With a simple and easy bracket, that is also easy to view and follow so you'll be able to quickly look over your bracket and make sure you've made the right decisions.
They are live streaming every game's audio for free, and for only $3.99 you can watch every single NCAA Tourny game live on your Android smartphone (no tablets sadly) on video. Yes all 67 games live on your phone. Not only that but they also have all the scores, analysis, and highlights one would ever need, and it even allows for alerts. Not just game start/end either. From the image above you can see it will alert you on crunch time, close games, and even overtime.
NCAA March Madness says it works for all Android devices but tablets were left out. Some aren't finding it on the web market for Android 4.0 ICS devices but it installs fine on my Galaxy Nexus right from the Play Store. Enjoy!
ESPN Bracket Bound 2012
Next up is ESPN's Bracket Bound. It was at the top of our list last year and is still one of the best apps for following the 2012 Tournament. Just like last year ESPN's is awesome. With bracketology, video highlights and analysis, bracket following, and support for 10 brackets — although you might be a little late on filling those out. If you already have an ESPN bracket filled out like the rest of the world does, just sign in and you'll have full access to everything you need. They have a "My Team" tab right on top to easily and quickly follow your favorite teams progress and check stats too.
The ESPN Bracket Bound app for 2012 has been redesigned and is better than ever. Sadly the video highlights have short commercials for things like 5 hour energy of course, but works great and streams extremely smooth and of decent quality, even on 3G.
Bracket
There are many different bracket apps in the market but just the simple one named "Bracket" is up next on the Android Community list. While it doesn't have a community like ESPN, or video and alerts it is however one of the easiest and simplest layouts for brackets. This app will let you do as many brackets as you'd like, and is a great way to follow and check your status as you go. There isn't a lot to it, but it doesn't need to be.
This is basically a bracket tracker more than anything, and it does it great. The developers even added a Winner bracket that shows all the winners for that particular day. Nice huh.
Yahoo! Sportacular
Yahoo! Sports app called Scortacular isn't necessarily a good NCAA March Madness app specifically, but in terms of one of the easiest and quickest ways to follow all sports and every single NCAA game this is a great choice. I use this as my go-to app for all sports because it is extremely easy, straightforward, and the same for most sports. It has all the sports you can think of (even Nascar) and breaks down Top 25, divisions, regions and you can also select your starting sport, favorite team, and even alerts. Following stats is very simple with this app and I'd highly recommend it.
Now that is only a few of many but they offer some of the best and simplest ways to follow the NCAA Tournament this year during the month of March. We couldn't list them all but wanted to make a quick shout out to Thuuz Sports for being another app to follow all sports in general similar to Yahoo's option. And don't forget to download Slacker Radio to live stream the audio from all 67 games if you wont be near a TV or can't get away during those big games.
Things have already kicked off this morning and it looks like Murray State is off to a good start — we'll see how long that goes. Feel free to drop your comments below on what apps you like, and who you think will win the trophy this year. I'm going with Duke or Memphis.
Enjoy!